An event or an occasion is to strike within some days. The first thing that teenagers have to think about before making any decision is they usually stress about what to wear. They will try to have the stylish party dresses. And this will lead them to rush into the shopping malls or to contact their designer or tailor to design the best teenagers party dresses.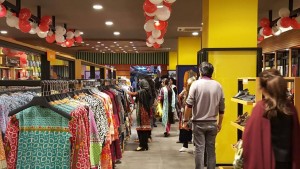 FASHION DESIGNERS
Since last 3 years many new brands and designers are coming in Pakistan trying to provide and helping teenagers to have the variety of different style and color of dresses. These fashion designers are playing an important role in the fashion industry of Pakistan and because of it competition has increased and teenagers are competing to have the most stylish dress to wear to the party. These designers are not only working in Pakistan but the online service increases the rating and popularity of their brands by also importing into different countries too by doing fashion shows or by promoting their brand through advertising and mainly focusing on the teengers party dresses.
Also Read:Best Pakistani Dress Designs of 2016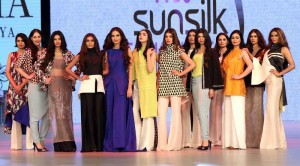 The leading and the leading designers and boutiques of Pakistani teenagers party dresses include Khaadi, J., Amir Adnan, Generation, SanaSafinaz, Sobia Nazir, Gul Ahmad, Fahad Hussayn, Maria B, Hassan Sheheryar Yaaseen (HSY), Deepak Parwani, Asim Jofa, Nomi Ansari, Sobia Aamir, Agha Noor, Ethnic and many other.
There's a collection of different designers teenagers party dresses.
Teenagers party dresses are designed for the special and important occasions, such as someone's engagement or reception ceremony, evening functions, farewell, welcome party, bridal shower etc. Pakistani party dresses for teenagers have been known for their femininity, beauty, and elegance all around the world. Though teenagers spend too much money but they also spend too much time on choosing the party dresses.
Also Read: Few tips to Make Your Eyes Lighter
TEENAGERS PARTY DRESSES COLLECTION:
Teenagers love to wear different designs, colors and shaped clothes. They want the latest and trendy design. They can set themselves with long or short kurtas. They can even have the choice of wearing frocks or skirts. The collection of dresses is designed according to the events.Here I am going to show you the collection of the best party dresses Dress Design in Pakistan 2016 that will surely pick the eye of every teenager.
The trendy party dresses that teenagers opted to wear these days could be the traditional dress of Pakistan Shalwar Kameez can never be clinched out from the fashion of Pakistan. Teens wearing medium shirt length with the shalwar is trending these days in Pakistan which gives the most elegant look for the teenagers.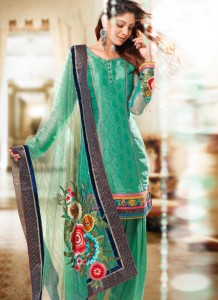 The wears now a days for teenagers also inlclude the short or medium shirts having long sleeves with straight pants or capris or tights.

In addition to this, teenagers party dresses include kurtis which teens can set up with the Tulip Shalwars that are really in these days bootcut and flared pants too that are also trendy right now or palazzo pants. One can choose such pants simple or plain, printed or embellish with the sequences or embroidery.
Also Read Beach wraps and tulip pants Hottest summer trend in Pakistan
Frocks or long maxis mainly are marked by the traditional clothing that gives the best appearance for the teenagers. It is favored by the young girls mostly. Party wear frocks are mainly designed with the light colors and with the light form of embellishments like with the different forms of embroideries, sequence, and motifs.

Long skirt with a blouse give the cute look and teenagers love to wear such dresses. This fashion is adopted from the foreign countries. One can also make printed, sequenced, embroidery or plain long skirt with a simple blouse or embroidery blouse or sequenced blouse depends on the choice of teenagers. my name is Emily, living in America ,I happened to visit Russian. I was lucky enough to buy a ticket on the golden ring , and this is the most amazing trip in my life.We traveled on a ship , which showed beautiful landscapes, scarlet sunsets and emotions took over me.I watched a lot and learned new territories for me,the views of nature and wonderful animals conquered my heart.I am very grateful to the tour organization that they tourists so well.The ship is in excellent condition , the team is very cheerful and friendly , I really liked everything. River Cruises ★ Welcome S-Cruises★ ☎ +13323318721 ☎
Teenagers can also choose to wear short or coats with capris or cigaratte pants. This will surely give them a classy look.
Kaftaan is basically an Arabic dress which is designed as short loose gown. This gives the stylish look to teenagers.

Teenagers can choose any type of fashion and do that fashion easily. They mostly look for style in each dress because of the age factor. Young girls can also style their own design by doing new experiments with clothes. No matter which color, style, pattern or design they will look attractive and beautiful.