Do not feel like stepping out of your home? Does your wardrobe need a makeover? Have your fashion supplies run out? Are your nails chipping and in need of a manicure? Worry no more. In this era of e-commerce, why go out when you can have it all delivered to your doorstep? Don't worry, online shopping is now very convenient in Pakistan! The shopping landscape is changing fast all over the world. E-commerce is now a reality. You can shop from home for a variety of things. Thankfully, Pakistan hasn't lagged behind. Be it makeup shipping or wardrobe shopping, it's all just a click away.
Here are a few online stores for online shopping in Pakistan:
Just4Girls.pk
This is one of the the first websites I used for online shopping. It is a God-sent for the girls of Pakistan. It is one of the largest and oldest online beauty retailers in Pakistan. You can find cosmetics, perfumes, and skincare products here. It's very reliable and user-friendly. If there is a product that you want and cannot find it on their website, they have the facility of ordering it for you. Additionally, they also have a beauty blog on latest fashion and beauty trends. There are various payment options available, including cash on delivery. Personally, I have used this website a lot of times, and I am a very satisfied customer.
Gharpar.co
In need of some pampering but too tired to go to a salon? Book an appointment with gharpar.co right now to get professional beauty services delivered to your home. Just sign up, choose a preferred time and day, and viola! They also have a cancellation service, which is very handy I think. I haven't used their services, but I have read some rave reviews online.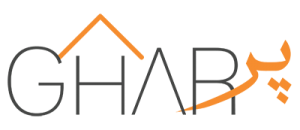 Lawn Brands
One thing is synonymous with the departure of winter in Pakistan- lawn frenzy! The lawn craze has taken Pakistan by storm and for all the right reasons! Summers are scorching in Pakistan and a good lawn jora is a must to get you through the day. If you are too busy to go shopping, you can order all the leading lawns from their respective websites. I have listed some of them here:
1. Khaadi
2. Gul Ahmed
3. Nishat Linen 
4. J. 
5. Ego
Also Read: Formal Wear Collection 2015 by Gul Ahmed
Daraz.pk
Daraz offers a wide array of products ranging from phones & tablets to toys and cosmetics. To cater for style and fashion needs, they have clothing, sleepwear, watches, jewelry, bags, eyewear, belts, wallets, makeup, bath and body, fragrances, skin care, men's fashion and more. They also have fitness wear. Daraz offers a rich shopping experience with their large catalog. They not only cater to women but kids and men too.
Also Read: 10 Best Pakistani Fashion designer
I think that e-shopping is a breeze of fresh air for Pakistanis, especially for women. There are also some Facebook pages that let you order high-end cosmetics like Kylie and HudaBeauty.
Have you ever bought anything online? Where did you shop from and how was your experience? Let us know in the comments below!