There is a very common saying by Edith Head that "Fashion is a language. Some know it, some learn it, some never will-like an extinct". This means that different people adopt a certain fashion or a style differently.
Pakistan Fashion Designer: Fashion is more like a language of the soul, it sometimes satisfies you, you feel happy when people praise you for dressing up and you develop this confidence in yourself for adopting a certain fashion whereas sometime it doesn't affect you at all. A person is known by his/her dressing, taste, style of living, and also by his looks. Majority of the people dress up in order to develop this classy image about themselves. Fashion industries these days are growing everywhere around the globe. Even Pakistan's fashion industry is prospering these days. A lot of new faces have entered the fashion industry and there is a lot of growth in this field these days. The most famous Pakistani fashion designers are:
Hassan Shaharyar Yasin is known to be the king of the Pakistan fashion Industry. He started his profession back in 1994 as a choreographer and has been working in this field since then. He has also been working for a lot of fashion shows and he started his own label for bridal couture in 2000. Recently he has launched his own jewellery line and he has 14 display center's worldwide in Saudi Arabia, USA, UAE, UK and Pakistan. That's one of the foremost reasons why he's known as the top Pakistani fashion designer.
Asim Jofa – Pakistani Fashion Designer
Asim Jofa is again a well known Pakistani fashion designer. He started his prêt line after he established his highly elite diamond boutique which was basically an inheritance of his forefathers. Later he achieved great acceptance for not only his spring and summer prêt line but also for both his bridal wear and party wear outfits. He was praised and he got an award as the best fashion designer during the South Asian fashion awards in 2012. Now he has signature prêt line in London, Canada, US and UAE.
Deepak Perwani – Pakistani Fashion Designer
Deepak Perwani belongs to the Sindhi Hindu community and he is not only a well known Pakistani fashion designer, but an actor too. He participated in many national and international fashion shows. Along with his bridal wear which was a great success, he has also started designing formal and luxury wear outfits.
Fahad Hussayn – Pakistani Fashion Designer

Fahad Hussayn is known to be the youngest Pakistani fashion designer who started his business after designing clothes for his family. He studied at the Beacon house school Faisalabad and then later joined Beacon house National University as a student for textile designing. He is known for his bridal work, his bridal dresses are known for their zarri work and motifs. He is also planning to launch his line for men and kids wear.
Maria B – Pakistani Fashion Designer
Maria B is one of the most famous female Pakistani fashion designer's these days. Her collection is very exclusive, elegant and trendy, as she offers a variety of different cuts ad styles. She mostly caters to young girls, even her lawn collection was a hit in 2014 and she has also introduced beautiful necklines which can be worn in order to add more volume and color to her outfits.
Bunto Kazmi – Pakistani Fashion Designer
Bunto Kazmi is one of the topmost leading female Pakistani fashion designer. She's known for her exquisite creations which are a reflection of the Mughal era. Her designs represent Pakistani culture and traditions. Her bridal collections are very unique with an amazing blend of color combinations.
Zara ShahJahan – Pakistani Fashion Designer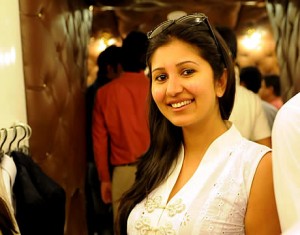 Zara Shahjahan is a talented and a sophisticated female Pakistani fashion designer who started her career in 2004. She is a graduate of the National College of Arts (NCA) and  is known for her formal attires. After being   successful with her prêt wear she introduced her brand name"Coco".
Nomi Ansari – Pakistani Fashion Designer
Nomi Ansari, another Pakistani fashion Designer. He is a graduate from the Pakistan school of Fashion Design. He entered the fashion market in 2001 and he is famous for his prêt dresses and party wear. He possesses this art of beautifully blending the eastern styles with a modern touch.
Umar Sayeed – Pakistani Fashion Designer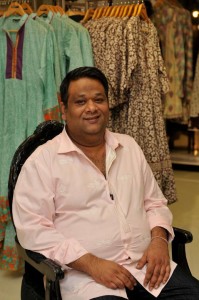 Umar Sayeed is a Pakistani fashion designer, he is known for his romantic bridal collection. His creations are a combination of lavish looks and incredible patterns. He is known for his motifs, embellishments and palette work.
Sana Safinaz – Pakistani Fashion Designer
Sana Safinaz, the most famous name in our fashion industry these days is a joint partnership of two gorgeous ladies, Pakistani fashion designer Sana Hashwani and Safinaz Munir. This international well known brand has been serving the fashion industry since 25 years. Sana Safinaz lawn prints are very much in demand these days, even their couture and bridal collection are preferred by many women.
Please share your views about these talented designers. Do let me know what you feel, comment box is always open 🙂