Know the best ways for sun tan removal.
The summer sun is shining bright and cheery and it's high time for us to take out our shades, hats, loose fitting clothes and summer accessories and hit the beach and parks with colleagues and family to enjoy the holidays while they last. But despite all the fun and frolic of the holidays, some of us have to deal with the ugly affliction of sun tans and sun tan removal which ruins all the exuberant jubilation of the day. Sun tans are not just an aesthetic problem, they come with many bonus nuisances including:
• Appearance of fine lines and wrinkles.
• Pimples and acne prone skin.
• Dark spots and hyper pigmentation.
• Premature ageing of skin.
• Skin burns.
• Even skin cancer in extreme cases.
Some of us may resort to quick fixes of sun tan removal like facials due to the shortage of time. It is still recommended to use home based recipes for both economic and safety reasons. These procedures may take time, but the results are more everlasting and guarantee the health and safety of our delicate skin.
1) Sun Tan Removal Face Pack 1: Tomato, Lemon Juice and Yogurt.
These three are extremely powerful natural bleaching agents which work wonders for sun tan removal even when applied individually. Tomato juice is a natural skin toner which reduces pore size and helps in eliminating excess oil from skin. Lemon juice removes pigmentation and sun tan. Yogurt helps in moisturizing and nourishing the skin. Incorporate all three together and you'll have the ultimate sun tan removal recipe.
Method:
Mix two tablespoon of tomato pulp, one tablespoon of lemon juice and a tablespoon of yogurt together in a bowl and apply the mixture on your face. Let the pack dry for 30 minutes then wash with cold water. The tomato juice in the pack may cause an uncomfortable itchiness in the beginning but regular application mellows it down.
2) Sun Tan Removal Face Pack 2: Lemon and Potato Juice Remedy.
Potatoes are considered to be one of the age old remedies for sun tan removal because of its ability to calm skin inflammation and treat ageing. When the juice of a potato is mixed with lemon juice, the resulting mixture incorporates the goodness of vitamins, proteins, fibers and minerals with the skin lightening goodness of vitamin C which also helps to remove sun tan and add a healthy glow to your skin.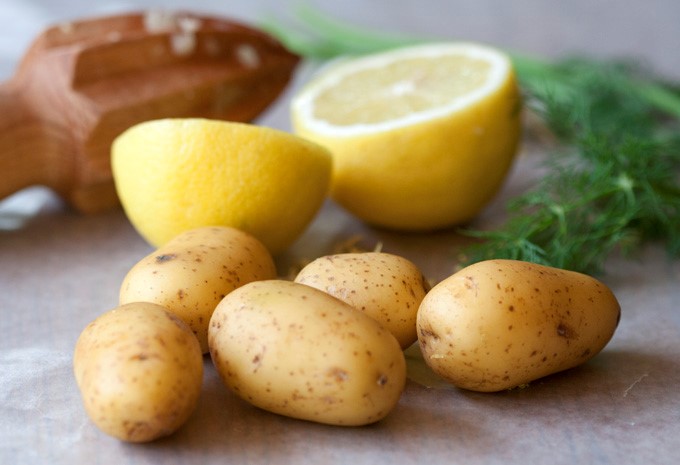 Method:
Place a potato inside a grinder and extract its juice. Mix it with a tablespoon of lemon juice and apply the mixture to your face and other tanned areas. Rinse off with cold water after 30 to 40 minutes.
3) Sun Tan Removal Face Pack 3: Cucumber, Lemon Juice and Rose Water.
Rose water is highly acclaimed as one of the most soothing liquids. It acts as a natural skin toner, re balances the acidic level of the skin and removes excess oil. Cucumber helps in sun tan removal, lightens skin and helps to cool the skin down.
Method:
Mix equal amounts of cucumber juice and rose water and add a dash of lemon juice to make this pack. Apply this mixture daily to get noticeable results.
4) Sun Tan Removal Face Pack 4: Fresh Cream and Saffron.
Saffron is one of the most coveted after ingredients in the world due to its rarity and its wonderful medicinal properties. When used in skin care, saffron help in toning, skin brightening, sun tan removal and also helps in treating acne. Mixing fresh cream and saffron results in a face pack that nourishes and moisturizes the skin.
Method:
Soak a few saffron strands in two tablespoons of milk overnight, then apply the mixture evenly over your face. Let it dry for 20 minutes then rinse off.
It is best to remember that these sun tan removal recipes take some time and require a lot of patience. They need to be incorporated into your daily skin care routine to yield the best results. In the end you'll see how these home made sun tan removal methods turn out to be more long lasting and gentle to the skin than those quick parlor fixes. Your skin needs the pampering care and nourishment it deserves to maintain its suppleness. So do not be harsh on it with chemicals and other artificial methods.
Image References: