With the summer sun scorching our skin and our water intake at a low, no wonder our skin takes on a sallow and gaunt look. It is easy for some to stay indoors and keep themselves cozied up in their air conditioned rooms by day, but some just have to get out whether it is for work, college or even shopping! When it comes to shopping though, women are found buying all sorts of beauty and makeup products, but even makeup loses its appeal when not taking the hot weather into consideration. So here are a few summer makeup tips to make your skin look glowing and pretty!
Summer Makeup Tips
1) Summer Makeup Tip #1: Rehydrate, Rehydrate, Rehydrate!
Water is the ultimate beauty secret any beautician or beauty pageant winner can swear by. Why? Because of its amazing skin hydrating properties! It keeps skin supple and smooth, prevents break outs, gives a more youthful and glowing look and makes the application of makeup much easier. Drinking water (preferably 8 to 12 glasses a day) will result in smoother functioning of the viscera.
Now how do you keep yourself hydrated properly when you're busy 24/7 and don't have time to keep reminding yourself to rehydrate? Well then put on alarms to remind you to hydrate every hour! DO NOT drink more water than you can manage at a time, it will only cause bloating. Just a glass or two at a time is enough.
2) Summer Makeup Tip #2: Skip foundation.
Yup, that's right. Skip foundation if you don't want your face to look like a melting
makeup sculpture. One of the bare essentials of summer makeup is NO FOUNDATION. Applying foundation during the day will only result in dire consequences rather than doing any good.
3) Summer Makeup Tip #3: Alternative Foundation
If it is really important for you to use foundation, then switch to a light weight silicone-based formula of foundation or use a primer. Primers are the most overlooked beauty products, even though they are the key to long lasting foundation and makeup. All you need is a pea-sized drop of a lightweight and oil-free formula. Apply it to clean, moisturized skin before your concealer and foundation.
4) Summer Makeup Tip #4: Use Cream Eye Makeup
Applying powder based eye makeup on a hot and sweltering day spells a recipe for ugly eyes. Try using cream based eye shadows instead. They tend to shimmer prettily in the sun, plus cake less in hot weathers.
5) Summer Makeup Tip #5: Perfect Shades of Blusher
As with powder based eye makeup, powder blusher and perspiration leads to the same melting disaster. Your blusher should be gel blush or cream based for a smooth flawless look. Apply it to the apples of your cheek and blend. Make sure that the blush color complements your skin tone! Here is a little guide to help you.
Fair: Soft pink, light coral and peach shades.
Medium: Rich pink, warm mauve and deep peach shades.
Dark: Deep fuchsia, warm brown and tangerine shades.
6) Summer Makeup Tip #6: Eye Liner and Mascara
If you use a kohl pencil eye liner then it's time to switch back to liquid eye liners. They budge and smudge much less than their pencil counterparts. And switching to waterproof mascara is a must, else you want to risk runny black eyes!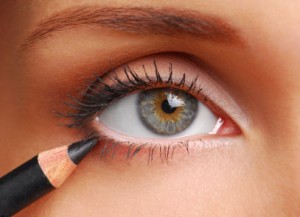 7) Summer Makeup Tip #7: Eyebrows
Nothing is more responsible for giving an aged look to your face than over plucked eyebrows and they look much more prominent on a hot and sweaty day. Make sure to fill them up.
8) Summer Makeup Tip #8: Use Clean Brushes
With so much oil accumulating on our skin throughout the day, use clean brushes to apply your makeup. Be careful because the bacteria living on your dirty brushes will later cause break outs on your face!
9) Summer Makeup Tip #9: Tinted Lips
Nothing is as uncomfortable as dark and heavily made up lips during the day. Opt for lip glosses, or better yet, use tinted lip balms which moisturize your lips and give a healthy shine is return.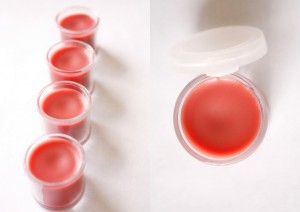 10) Summer Makeup Tip #10: Say NO to Shine
Take a large brush and dust a little translucent powder over your T zone. This helps in reducing shine in that area and also helps in setting your makeup. Also, rather than re-powdering your face which results in a cakey texture, keep a few oil-blotting sheets with you to wipe away excess oil.
11) Summer Makeup Tip #11: Avoid Too Much Hair Styling
The summer heat is already razing your hair, why damage it further by straightening, curling, applying chemicals or perming it? Hair care comes before styling, so make sure you condition your hair every time you take a bath.
No amount of pre-preparation can save you from the inevitable. https://plaza-escorts.com/ But sometimes just a little bit of grooming and self-love goes a long way to ensure that you continue to look your best this summer, from both outside and in. How many of these tips did you find useful? Don't forget to comment!
Happy summers!