Do you ever just wake up in the morning, feeling tired, as if you're not capable of doing task properly and you don't feel healthy inside and out? Well, there is this magical water which helps to make your hair and skin better, to boost your energy and make you feel younger. It also clears out the harmful toxins and burns the fats.
The Detox water has following benefits
Boosts Energy
Rids the Excess Waste Toxins
Burns fats instantly
Stronger Immune System
Improves your Skin
Motivates you for Healthy Changes
Positive Thinking
Healthier and stronger hair
Lighter Feeling
Anti-Aging
Improves Sense of Wellbeing
HOW TO MAKE DETOX WATER AT HOME
For making Detox water at home, you will need a few ingredients of your choice depending on what type of Detox water you want. We will list our favourite types of Detox water to help you choose.
LEMON AND GINGER DETOX WATER-Relieves pain and clears toxin
Ginger is the natural pain reliever, drinking it in the morning can help you to remain stress free all day and using lemon in it helps you to wash away all the toxins.
INGREDIENTS
4 cups of water, 1 lemon, 1 knob of ginger (grated), 10-12 mint leaves
DIRECTIONS
Add all the ingredients and put it in a pitcher. Put it in the fridge for a few 6-8 hours (without ice cubes), if you're adding ice cubes then it'll take 2-3 hours for the flavours to come.
ALOE LEMON DETOX WATER-Helps In Digestion
Aloe or aloe Vera lemon Detox water not only helps you in circulation of digestion but it also helps to increase your energy and eradicate fatigue.
INGREDIENTS
Lemon, aloe gel and water.
DIRECTIONS
Peel off the aloe and take out the gel. Add 2 tablespoons of each, gel and lemon juice, in some water, and blend it for a minute. Then mix it in 1 cup of water with some ice and drink. You can use something to sweeten the drink as well like honey
APPLE CINNAMON DETOX WATER-Fat Burning
This Detox water consists of apples, lemon and cinnamon. Apple is rich in fiber, lemons consist of cleansing properties and cinnamon helps to curb your appetite.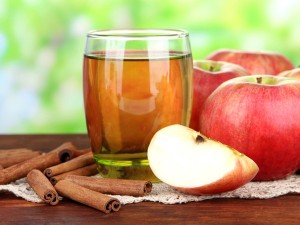 INGREDIENTS
Take 12 ounces of mineral water and add 1 tablespoon of fresh lemon juice, one teaspoon of ground cinnamon and half a medium sliced apple.
DIRECTIONS
Add water, lemon and ground cinnamon in a blender and blend it for eight to ten minutes. Add apple (sliced) in the mixture and stir it. Put it in the fridge for a while or add some ice then drink it.
CUCUMBER LEMON DETOX WATER-Boosts immune system
Lemon in this water, cleanses out waste toxins, cucumber helps you to stay hydrated while mint sweetens your drink.
INGREDIENTS
4 cups of water, 2 lemons, 1 medium sized cucumber and a few mint leaves
DIRECTION
Add all the ingredients in a bottle. Keep it in the fridge (closed) for 6-8 hours (without ice cubes), if you're adding ice cubes then it'll take 2-3 hours for the flavours to come.
MANGO GINGER DETOX WATER-Boosts Metabolism
In the mango season, this drink is delighting! Ginger is actually used as a pain reliever and mango helps in digestion and in boosting metabolism.
INGREDIENTS
4-5 cups of water, 1 inch of root of ginger (peeled), a mango (sliced or cubed) with 2 to 3 cups of ice
DIRECTIONS
Put ginger in an empty pitcher, then add sliced or cubed fresh mango in it and top it with 2 to 3 cups of ice then add purified water in it. Put it in fridge for about 3 hours. Then drink it chilled.
SIMPLE MORNING DETOX WATER
This is the easiest Detox water, it doesn't have any recipe, and you just have to squeeze half a lemon in a glass of purified water. It is the best way to start your morning as it clears the waste toxins from your body. Drinking it daily will make you feel healthy and light.
I would love to hear your feedback and answer your queries, comment box is always open 🙂