Instagram is the most popular photo sharing app on the internet. It has become a huge sensation among both the young and old. People are crazy to share each and every detail about their life on internet. There are amazing filters available that will make your pictures look professional using Instagram. Earlier it was just a craze among the people, but just like everything else that becomes a rage, people have found ways to earn money from Instagram too. Instagram rich list gives you the names of the celebs that are making the most money from their Instagram posts.
There are celebrities and Instagram influencers that have millions of followers. A number of Instagramers have loads and loads of followers who follow each and every post religiously. That means that within the reach of their one click is an audience of hundreds that can be accessed. So it is an opportunity that people were quick to in cash. To reach so much audience so easily makes Instagram account an excellent source of marketing and advertisement.
Recently an app HopperHQ has been developed to get insights and statistics about Instagram. Hopper is an Instagram scheduling tool. It can regularly post on Instagram on your behalf according to the schedule that you will give.
read more Beauty products wiz Huda Kuttan is the highest paid Instagram influencer
So HopperHQ has also produced an Instagram Rich List that tells us who are the celebs that are paid the most amount of money for publication of the posts. These are mostly the celebs in the field of Fashion and style with the exception of Cristiano Ronaldinho and Lebron James, both of whom are athletes but are significantly involved in the media too, through advertisement.
So without further ado, we give you the Instagram Rich List from the HopperHQ. There are the celebs that you must follow on Instagram to know about the latest happenings in the world of Showbiz and fashion.
Instagram Rich List
We will start with the number 10 on the Instagram Rich List.
10 – Lebron James
So number 10 on our Instagram Rich List is Lebron James. If you are even a little into sports you would be familiar with his name. He is a star American basketball player, and a member of National Basketball League. According to the HopperHQ stats he earns $ 120,000 per post. It is a stupendous amount for just one post, but his has a highly influential Instagram account with the followers of 30.7 million. Lebron James is a star who has fanatical fans who love and adore him and any post from his account means that these thousands of people will be influenced by it.
Also Read: Health And Beauty Benefits of Green Tea
9 – GiGi Hadid
Gigi Hadid is a well-known name in the fashion industry. No wonder she has a hugely successful account with a fan following of 34.7 million. She also gets a staggering 120,00 dollars per post. Posts made by Gigi Hadid get viral and are shared by hundreds of people. she gets millions of likes and comments on every picture that she posts. That is why brands are eager to promote their stuff through her Instagram account page. On her page you get to view exclusive behind the scenes of photos of her shoots along with her candid photos.
read more Low calorie foods you can eat all you want
8 – Cara Delevingne
Cara Delevingne is a super model and actress. She has won the best model award at the BFA in the years 2012 and 2014. After ruling the ramp she entered the world of acting and did a number of different roles famous ones being Margo Roth in Paper Towns, and June Moone in Suicide Squad. She has an Instagram following of 40.4 million. For every paid post Cara will earn an amount of 150,000 dollars. On her page you can see her extremely beautiful and attractive pictures.
Also Read: DIY Face Masks To Give Your Skin A Healthy Glow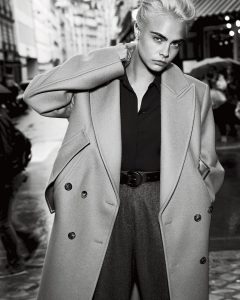 7 – Kourtney Kardashian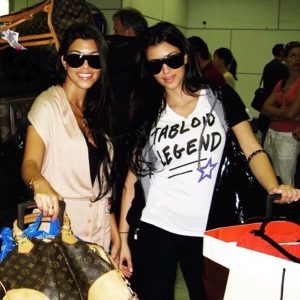 So she is number 7 in our countdown of the Instagram Rich List. She is a reality TV star and has little else to her credit. The Kardashians got super fame from reality TV show Keeping up with the Kardashians. The show highlights the life of the Kardashian clan and their dysfunctional and a bit crazy family life. This TV show became hit and earned many spin offs too making the Kardashians very rich. Kourtney is the eldest Kardashian sister. She has an Instagram following of 57.8 million and for every sponsored post she earns a staggering amount of 250,000
Also Read: Natural weight loss remedies
6 – Khloe Kardashian
Khloe is the youngest of the three Kardashian sisters. She also rose to fame through the reality TV shoe Keeping up with the Kardashians. She has 68 million followers on the Instagram and has an immense influence. Her per post earning according to the Hopper HQ stats is 250,000 dollars per post. She has done a lot of reality TV some along with her other members of the family. She has done a lot of hosting too along with being a reality TV star.
5 – Kendall Jenner
She is an American fashion model and is widely known as the e-model, where models are chosen because of their online presence on the social media and Instagram. She has 81.7 million fans on the Instagram and earns an amount of $ 370,000 per post. She also started her career with the reality TV show Keeping up With the Kardashians. She is maternal half sister to the show's main leads Karshian sisters. Kendall and her sister Kylie have their own clothing line too.
4 – Kylie Jenner
Kylie is the sister of Kendall. She has also an immense Instagram presence. Her followers in Instagram are 95 million and per post she easily makes 400,000 million. So if you want to endorse your products, how about marketing through Kylie Jenner and reaching the millions of people in just one click.
3 – Cristiano Ronaldinho
The world's greatest footballer has a huge fan following on Instagram where he is often shown flaunting hiss six packs, candid family moments and football moves. He has a following of 104 million devoted fans. His posts receive millions of likes and are shared until they are viral. That is why he is paid a huge amount of $ 400,000 per post. He is already endorsing a lot of products through commercials too, so Instagram is the new way to earn a lot of money for him too.
2 – Kim Kardashian
This Kardashian Sister is the second highest paid Instagramer and the top among her clan. It is amazing that among the top 10, 5 celebrities are from one family that rose to fame because of this one realty TV show. But the sisters know how to remain in news all the time. That is why they have so much of the online presence and Instagram is full of their followers. So moving on to the stats, Kim has 100,000 million followers and is earning 400,000 per post. That is four times the number of her followers.
Selena Gomez
The latest teen idol and sensation Selena Gomez rocks the Instagram world with her beautiful pictures regularly. You can see pictures of her BTS, with her boyfriend The Weekend and also her candid pictures of what she does with her time at home. She has an ever increasing fan following which is currently at the number of 123 million followers. She is earning 450,000 per post on the Instagram.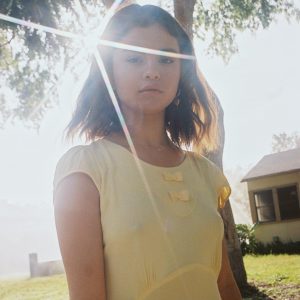 Recently Instagram has been trying to make it legally abiding that the Instagrammers say with the post that whether it is paid post or not. This will make it easier for the followers to know that the content they are getting is paid for content or is genuinely by the Instagramer with no intention of any advertisement.
Also Read: Treat All Your Woes With The Magical Ingredient Called Activated Charcoal
So who is your favorite celeb in the Instagram rich list of 2017? Let us know by commenting below.