Healthy and beautiful hair can add charm to your personality. Your hair is your crowning glory and good hair can give you a lot of confidence. It can enhance your overall look too. The structure of your hair depends on your genes and the impact of negative external factors. Straightening, curling, blow-drying, perming and dyeing can also weigh down the hair over time. These procedures can also weaken your hair and make them brittle and dry. Taking care of your hair correctly and selecting suitable products and natural remedies can help you preserve and restore the health of your hair. If you have thin and fine hair, we have compiled a list of dos and don'ts for you!
Thin And Fine Hair Management
An important rule for taking care of thin and fine hair is to be careful with them. You must also take constant care of your hair. Thin hair is very fragile and prone to breakage. Your hair often reflects the internal state of your body such as lack of sleep, stress, and fatigue. These things can worsen the condition of your hair.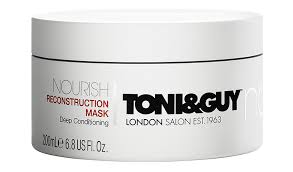 It is crucial to start the treatment of weak hair with a change in diet. Include food items rich in vitamins A, B, C and E. Also ensure you are getting all the vital minerals such as iron, silicon, calcium, and zinc.
Also Read: Winter Hair Care Tips To Maintain Hair Health This Season
That being said, external nutrition is also very important for the health of your hair. You can make nutritional masks for your thin and fine hair. A lot of things can be added to the masks. You can add natural oils such as olive, almond, linseed, castor, and burdock. You may also add essential oils such as ylang-ylang, patchouli, tea tree, lemon, geranium, cocoa, and jasmine. You can also add other important ingredients such as lemon juice, egg yolk, honey, and vitamins. All these will make your hair silky, soft, and glossy. It will also increase the volume of your hair visually. Make sure you do a proper research before following a DIY remedy that you found online.
Also Read:Natural Remedies For Glossy, Bouncy Hair!
Thin and fine hair also get dirty quickly so you need to clean them regularly. However, don't shampoo your daily. It is a good idea to use filtered or boiled water to wash your hair. This is because the high content of chlorine in the ordinary tap water can damage your already weak hair. Wash your hair with cold or room temperature water as hot water can damage your hair. You must also choose your shampoo carefully. Try to go for an organic, sulfate free shampoo. Try an organic cosmetics shop to find such a shampoo. Your shampoo must not contain harsh ingredients as they can strip your hair of its natural oils. You can also look for shampoos with natural ingredients that stimulate hair growth such as peppermint oil. The shampoo you choose must not contain silicone too as it is harmful to your hair. Do not use a lot of conditioners as conditioners can sometimes weigh down thin and fine hair. This is because conditioners make your hair silky so it might make your hair look even thinner. They will suck out the volume from your hair. Apply only a little conditioner, and that too on the tip of your hair. Rinse thoroughly. When you are done washing your hair, you might want to rinse it with herbal decoctions (linden flowers and chamomile), mineral water, lemon juice or apple cider vinegar. Rinse hair with water afterward. Never comb or brush wet hair as wet hair is more prone to breakage. Just blot your hair lightly with a towel and wait for it to air dry. You can brush your comb your hair once its dry.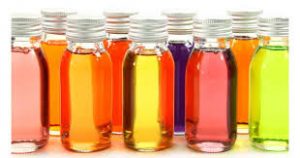 Although salons offer many procedures to dye hair, strengthen them, or add volume and shine, you must be very careful when going for them. Only go to a reliable and dependable salon. Make sure you choose a treatment that suits the condition and structure of your hair. Your main aim should be to improve the condition of your hair. Try to nourish your hair with oils as that will make your hair easy to style and add volume too.
Also Read: Asking Yourself Why Doesn't My Hair Grow? Well, Here Is Why!
Care and treatment with the procedures of reconstruction, phytolamination, and lamination will protect your hair from external influences, and create a protective shell around each hair. This will slightly lighten your hair, and make it soft and manageable. It will also add volume to your hair and make styling easier. A good professional salon can give you mask treatments that will restore the health of your hair, repair damage, stimulate growth, and strengthen thin hair. Just ensure that you go to a reliable salon.
Also Read: The Best Kept Secrets For Having The Shiny Hair Of Your Dreams!
For thin and fine hair that is straight too, it is not recommended to keep very long hair. You should keep shoulder length hair. Thin and long hair look rather unattractive most of the times and is not easy to style. Smooth haircut sometimes do not work as it makes split ends very noticeable. A multilevel or layered haircut will look good on both straight and curly hair as it will give an illusion of volume.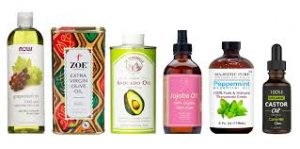 If you are dying your thin and fine hair, go for light colors. You can increase volume by combining different tones. Add a touch of bronze to your light hair. Do not experiment a lot of coloring as frequent coloring will make your hair weaker and injure your scalp. Go to a reliable salon for getting your hair colored.
Also Read: Thin Hair Mistakes To Avoid At All Costs
Nw, let's talk about styling thin and fine hair. Slightly move your parting in one direction or the other. Doing this will alter the direction of the cut and also raise the hair roots. Do not use wax or gel for styling your hair as they will weigh your hair down and glow the hair strands together. You can use a mousse to give your hair volume and lushness. When buying hair styling products, go four mousses and sprays with thermal protection. Try not to use heat tools. When you do need to use them, select the lowest temperature and blow dry in the opposite direction of the hair growth. Keep the dryer away from your scalp. You can use thermal water in summers to moisten your hair as thin hair lose moisture quickly and look dry. You can use accessories such as hoops and pin to create a good hairstyle and add volume.
Also Read: Remedies For Getting Rid Of Dandruff!
Try to destress yourself as stress can also make your hair fall and lose its luster and shine. Exercise and meditation can help you destress yourself. Maintain a good diet as your hair needs vitamins and minerals to grow. Nutritional deficiencies can also make our hair dull and unsttractive. Drink 8 classes of water every day. Also, ensure that you are getting adequate rest as lack of sleep is also bad for your hair and overall health. Do not abandon treatments such as weekly masks and oil application once the health of your hair is restored. Taking care of your hair is a lifelong procedure. You must always take care of your hair, just like you take care of your skin and body. Constant attention is the key to long-lasting beauty!
Also Read: Get Gorgeous Hair With These Simple Hair Care Tricks
Do you have thin and fine hair? How do you take care of it? Share your tips and tricks with us in the comments below!
Also Read: Tame Your Frizzy Hair With These Products