Is your hair looking lifeless lately? Has it lost its volume and luster because of stress, chemical treatments, hard water, and heat? Are you at a loss for what to do? Maybe your hair needs detox?
Hair Detox
Also Read: No Poo Method: The Latest Hair Care Trend!
Ever wondered that maybe just like your skin and body, your hair needs detox too? Your hair has gone through a lot, maybe it needs a break. Hair detox is a great way to revive the health of your hair. Refresh your hair care regimen. Try to change your diet and cleanse your hair from product build up. Here are some ways for hair detox:
Be Heat Free
Are you afraid to go heat free because your hair looks plain without some heat treatment? I guess more people can relate to this. Instead of leaving styling cold turkey, make the transition gradual. Let your wet hair air dry and when it's just damp, use your hair dryer on the lowest setting. This will help you keep your style for longer, and it will also protect your scalp. Also, make sure you apply a heat protectant before going for any styling tool. To reduce drying time, go for a cotton towel. It will absorb all the moisture quickly. Do not rub your hair in an attempt to dry it. Rather just pat it gently with your towel. For Afro hair, there are many options available to give your hair a heat free twist: Bantu knots, Cornrows sets, plaits, twist, flat twist, flat twist set and spiral rod set are all awesome techniques to have beautiful styles without using heat. Get a hair trims every 4 to 6 weeks to maintain your look and to keep your ends healthy. Allocate some time at night for your hair. Give it a little massage. Moisturize it with nourishing oils. Find something that works best for you.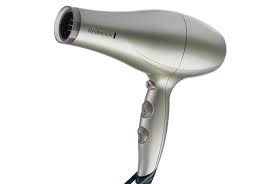 Also Read: Pamper Yourself With These Natural Beauty Brands
Pull Up Your Hair
To achieve maximum heat reduction with the least effort, use the simple hair hack of just abandoning your hair routine, and simply pulling up your hair. Just tie your hair simply and give it a break from all the styling.  Choose a simple hairstyle like a ponytail. Buy a hair tie that will not be too tight on your hair. Be gentle with your hair.
Choose The Right Brush
Not all hair brushes are created equal. Forceful brushing can lead to hair loss. Choose a gentle brush that is not too hard on your scalp. A brush with a good grip is also recommended.  For Afro hair, go for boar bristle brushes as they carry the sebum from the scalp and then evenly spreads it to the hair. You can also use paddle brushes as they increase blood circulation to hair which is required for hair growth.
Also Read: Home Remedies For Dry And Damaged Hair
Massage
Massaging is a great technique to improve the health of your hair. Hair massages are not just relaxing, the also improve blood circulation to hair follicles. This gives your hair the nourishment it needs to grow. Massage your hair for about ten minutes daily with an oil like the olive oil or the coconut oil. You can also look up the inversion method which has been used by a lot of women (according to online testimonials) for hair growth.
Hydrate
Increasing hydration level is essential for your whole body. Just like the rest of your body, your hair needs hydration to grow. Go for hydrating oils, masks, shampoos, and conditioners. Choose products that help to revive hair by restoring softness and increasing shine. If your hair is extremely dry, indulge in some coconut oil treatment. Do not shampoo your hair every day as this can make your hair very dry and prone to breakage. Shampoo twice or thrice a week with a sulfate-free shampoo. Follow with a nourishing silicone free conditioner. Co for an intensely moisturizing conditioner to make your locks smooth and glossy.
Also Read: Best Shampoos For Colored Hair
Go To Your Dermatologist
If you feel your hair has gone through a lot, and you feel depressed about it, you may talk to your dermatologist. Your doctor may prescribe you hair strengthening supplements like biotin. Additionally, your doctor may also write some tests to get to the root of your hair woes. Sometimes hair problems are caused by lack of protein or iron in your diet.
Book A Salon Treatment
Some spas offer some really nice hair treatment. Try to get a moisturizing treatment which will revive your hair. You can also go for a protein treatment. Hair treatments can be very relaxing.
Also Read: What Are You Doing Wrong With Your Hair
If your hair is giving you a tough time, do not worry. Nourish your hair inside out to revive it. Hair detox is a great way to bring back life to your dull, lifeless hair.
Which remedy do you swear by for hair? Let us know in the comments below!