Has negligence, exposure to heat, over washing, and chemical dyes made your hair dry? Do you wish to have smooth, silky, moisturized, and luscious locks? Then try these remedies for dry and damaged hair!
Tips and Tricks For Dry And Damaged Hair
Use A Moisturizing Shampoo
Go for a moisturizing and hydrating shampoo with natural ingredients to nourish your hair and keep it healthy. Harsh shampoos can strip the natural oil of your hair, and make it dry and damaged. Get rid of shampoos full of artifiicial ingredients like sulfates and parabens. Use a sls free shampoo instead.
Also Read: No Poo Method: The Latest Hair Care Trend!
Honey And Olive Oil
Take 1 tablespon each of honey and olive oil. Mix them and apply the mixture on your hair for about 1 hour. Honey is very moisturing, and great for damaged hair. Olive oil will nourish and moisturize your hair. Together, this is a power treatment that you must go for.
Limit the Heat
Try to stay away from styling tools like blow dryers, straighteners, and curlers as much as possible. Heat can be very damaging to hair. When you must use any of these, make sure you use a heat protectant first.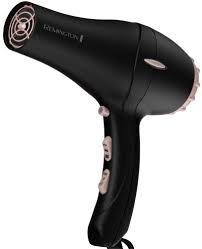 Use A Nourishing Conditioner
Use a hydrating conditioner will natural ingredients to hydrate and moisturize your hair. Go for conditioners which are free of harmful ingredients like silicone. A good conditioner can make your hair velvety and silky. Use the conditioner on damp hair. Use the conditioner only at the ends of your hair, not the scalp.
Avoid Hot Showers
While hot showers may feel relaxing and comforting, they are bad for your skin and hair both. Hot water can strip the natural oil of your scalp and skin. It can make your hair fall out. Wash your hair with room water temprature.
Also Read: Pamper Yourself With These Natural Beauty Brands
Use Avocado
Mash a ripe avocado (after removing the pit) with one egg, and then apply this mixture to wet hair. Avocados are abundant in essential fatty acids, vitamins, and minerals which will help bring back luster to your hair. Leave this mask on for around 20 minutes. Rinse it off and make sure you get it all out Repeat this once a week for to treat dry and damaged hair.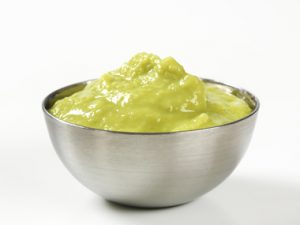 Butter Massage
Butter is great for dry and damaged hair to make them glossy. Massage butter into your dry hair, and then cover your head with a shower cap for 30 minutes. Shampoo your hair and rinse the butter off.
Olive Oil Conditioner
Want to moisturize your dry and damaged hair? Warm up 1/2 cup olive oil and use it to massage your hair. Wrap your head with a shower cap. Wait 45 minutes before rinsing it off.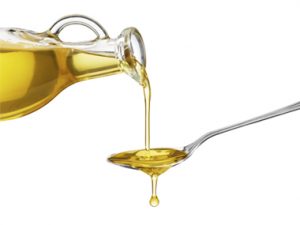 Tea Rinse
Tea is not just a remedy for sore thorat, it can also make your hair shiny. Use 1/4 cup of warm, unsweetened tea (which is freshly brewed or instant) as a rinse after your shampoo. It can enhance your hair color, so choose a tea which suits your hair color. Blondes may use chamomile tea; as black tea will darken their hair. Brunettes may use black tea to enrich their hair color.
Use Apple Cider Vinegar
Revive yout dry and damaged hair with this fabulous home remedy: mix 1 teaspoon apple cider vinegar (acv) with 2 tablespoons olive oil and whites of 3 eggs. Rub this mixture into your hair. Cover your hair for about 30 minutes before wshing you hair and conditioning it.
Also Read: Collagen For Better Skin and Overall Health
Use an Egg
Mix a egg with a some shampoo. Apply this mixture to your hair for five minutes. TThis treatment will boost the supply of protein to your hair.
Botanical Oils
Botanical oils like jojoba, olive, and sweet almond oils are great for dry and damaged hair. Use coconut oil if your hair thick and heavv. Dampen your hair before applying a small amount of any botanical oil of your choice on your hair. Wear a shower cap for 30 minutes. Shampoo off after 30 minutes.
Sandalwood Oil
Mix some drops of sandalwood oil with a some drops of olive oil or jojoba oil, and apply the mixture between your palms, and use it on the ends of your hair for sleekness and to get rid of flyways and frizzy hair. You can also use sandalwood hand lotion on yur hair. Just use a few drops.
Take Precautions
Before you go to the beach or after you go for a swim, protect your hair from harsh elements and chemicals with a diy rinse of a quarter cup apple cider combined with 3/4 cup water to cleanse hair.
Also Read: Best Shampoos For Colored Hair
Wrap Dont Rub
Instead of rubbing hair when it is wet, wrap your hair in a cotton towel. The cotton will absorb the moisture within minutes. This will prevent split ends in the fututre.
Use A Humidifier
Home heating keeps the air dry, particulalry in winter, and this can dry out hair. Put moisture back in thair with a humidifier to prevent hair damage.
Wear Your Hair Down
If you usually braid your hair or wear it in a ponytail, let it down for a few hours a day to give your hair a break. Never tie your hair very tightly. Never go to sleep with a hair accessory on.
Omega 3s
Eat one to three 250-milligram capsules of evening primrose oil, borage oil, or flaxseed oil 1 to 3 times a day. They are rich in omega-3 fatty acids such as  gamma-linolenic acid, which are awsome for keeping hair moisturized and hydrated.
Yogurt Mask
Yogurt can deeply moisturize hair. Yogurt is also intensively moisturizing and hydrating. Use a yogurt mask once a week to moisturize hair. Regular use of yogurt will make your hair silky and smooth. Just be sure to wash it out properly, otherwise your hair will look greasy. You can also add eggs, honey, or olive oil to yogurt for a more power packed treatment.
Ghee
Ghee or clarified butter is another great ingredient for rejuventing and reviving hair. Warm up some ghee and use it to massage your hair. It is better to let it stay the whole night. Wash it off the next day and bask in the glory of your silky, luscious locks! Ghee is very moisturizing. It enriches our hair. It is like food for hair! You can apply ghee thrice a week for best results.
Also Read: What Are You Doing Wrong With Your Hair
Dry and damaged hair lack moisture. They are lacking vital nutrients. They lack health. Your aim should be to put back life and moisture in there. Start by eating healthy. Eat lots of protein as protein is good for hair. Also up your intake of fruits and vegetables. Consult your docture for supplements like biotin for healthy hair. Asses your hair habits. Give up habits that are probably harming your hair. Switch your shampoo laden with harmful ingredients with a natural one. Do not shampoo more than twice a week. Condition your hair everytime you wash it. Apply a treatment mask like the ones mentioned above twice or thrice a week. Avoid using heat tools as they can damage your. Try to stay positive throughout your journey. No matter how damaged your hair is, the right habits will revive them ad make them healthy and luscious again. It is also a good idea to reach out to other with similar problem to see what worked for them. Stress can also damage hair so try to manage your stress levels. Try exercising as excercising improves blood flow to scalp which is healthy for hair.
Which home remedies do you swear by for dry and damaged hair? Share your remedies with us in the comments section below!