Gul Ahmed playing a vital role not only in textiles, but also exist in the retail business as well. People depend on Gul Ahmed new collection in every season because Gul Ahmed provide high quality in fabrics, bags, home textiles, shoes and ready to wear clothes. Seasonally Gul Ahmed provides you various kinds of fabrics and other accessories in their different collections. To enlighten more, lets shed some light on the basics of their products hierarchy.
Also Read "Gul Ahmed Eid Collection 2015"
Gul Ahmed Fabrics
Gul Ahmed designs are for those women who are crazy about latest fashion. Gul Ahmed gives you leading styles, fabric which is impressive look and their quality is outstanding. There are different types of fabric which we get in Gul Ahmed's store; they have so many combination of colors which make you look elegant and more attractive. The products in collection contain multi volumes in which many types of clothes are available so that young girls can choose formal or casual type of dresses from their women dresses volume. Gul Ahmed provide collections of Lawn dresses, Silk, Cotton, Linen, Chunri style which is now in fashion and Chiffon in all these fabrics you can have Embroidery on front , back, sleeves, embroidered dupatta depend on which design you are going to pick. Young girls particularly take interest in current fashion styles and they prefer easy and ready to wear clothes Gul Ahmed have the solution for those young girls by providing their G-Pret designs which included Long, Short Kurtis Jump-suit and shirts. The current style is Chiffon with heavy embroidery on shirt and dupatta with dyed shalwar. You can get these all designs in Gul Ahmed's Latest women dresses Collection 2015.
Also Read "10 Best Pakistani Fashion designer"
Gul Ahmed Shoes
Shoes are one of the most important accessories in women's wardrobe. Gul Ahmed brings for us a collection of Designer series and G-woman which includes a diverse range of shoes that brings out the glamour in women. GulAhmed has heels and flats shoes, a striking handmade ethnic flat slipper with a comfortable in socks on an anti-Slip sole. Wear your favorite style heels would be prefer for your appearances, Gul Ahmed offer you the perfect solution for any style select your type and enjoy the wonder of people around you. Gul Ahmed have the wide collection of fashionable footwear filled with true comfort, their heels collection designed with shock-absorbing sole and cushioned so you never may compromise comfort. GulAhmed makes astonishing comfortable shoes which we can use in work, travelling or many other stylish options.
Also Read "Gul Ahmed Independence Day Collection"
Gul Ahmed Bags
Bags are most selling accessories in the fashion trend. Gul Ahmed provides two types of bags casual and fancy bags. These bags are so much stylish and in different attractive colors. Gul Ahmed made some kind of leather bags and other various materials. Gul Ahmed will helps to select a bag with selecting the style, material, color, size and what is appropriate for you and you want in your closet.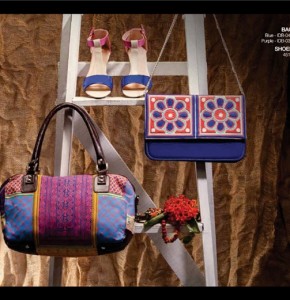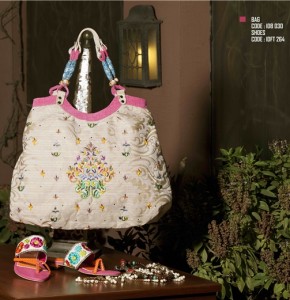 Gul Ahmed – Women Dressing Collection 2015
Gul Ahmed Home textiles
Gul Ahmed's home textile includes Bed basics (Quilts and Pillow), Kitchen textile, Bath accessories, and Home accessories which are Vases, Cushions, and Potpourri. These entire home textiles are used to decorate home. GulAhmed gives a fashion collage cushion cover and digital cushion cover which look classy in your living room. The best place to buy instagram Views , likes, Followers smm-panel.net For your kitchen the finest kitchen set which contains Placemat, Napkin, Tea Cozy, and Breadbasket. In its store you can see the spectrum range of Bed-linen a premium, budget, and basic these all are very much good in quality and give you more comfort.
Latest Pakistani fashion trends
Gul Ahmed is nationally and world-wide recognized and appreciates for its extensive variety of designs and quality. All you can get in one store or you can order it by online-services. If you want to share something we would love to hear your opinion.
Image Credits