A few days back Gul Ahmed launched its much awaited Shades of Green Collection in response to the Pakistan Independence Day Celebrations taking place nationwide. These dresses symbolize the love we have for our mother nation in the most playful and exciting manner. Gul Ahmed Independence Day Collection incorporates the beautiful and evergreen shades of our flag to produce highly beautiful and wearable pieces.
This Gul Ahmed Independence Day collection contains dresses in the most striking shades of green as well as some exquisite pret dresses collection of Ideas by Gul Ahmed. This proved the problem some people have in finding the right independence day dresses for formal occasions like gala dinners, fund raising campaigns and what not.
Gul Ahmed Independence Day Collection
Along with this the Shades of Green Gul Ahmed Independence Day Collection includes simple yet elegant kurtis which prove to be a favorite amongst teenagers and students who are in dire need of such simple and elegant kurtis for celebrations taking place in their respective schools, colleges and universities and for their get togethers with friends. The fabric used is of a light and breezy feel which complements perfectly with the hot and humid weather conditions and makes sure that no one feels stuffy and suffocated.
The Gul Ahmed Independence Day Collection also includes dresses of a semi formal nature which are classy and stylish with a hint of subtlety. The dresses include cigarette pants with exquisite embroidery done on them which are perfect for any semi formal occasion.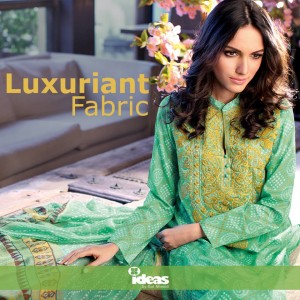 The Gul Ahmed Independence Day Collection does not forget men and includes casual as well as formal and semi formal wear for them. Trendy casual polo shirts in shades of green are perfect to wear to Jashne Azaadi celebrations at their respective educational institutes.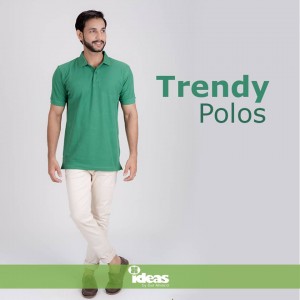 The Gul Ahmed Independence day collection also includes formal wear dresses for men which is the perfect solution to their quest for the perfect formal dress for independence day.
All in all the Gul Ahmed Independence Day Collection is suitable not just for independence day but they can be worn all throughout the year as the love for one's country should not be limited to a specific day only. We should celebrate Independence day each and every day of the year to commemorate the sacrifices made by our fore fathers for this precious gift of independence. Gul Ahmed Independence Dya Collection seems to be evergreen in this regard because of its simple and sophisticated approach towards Independence Day celebratory wear.
Image credits:
www.facebook.com/GulAhmedIdeas