The Korean women sure know how to look fresh, beautiful, and natural at the same time. The Korean beauty philosophy is all about achieving sheer perfection while looking natural. The smudged lips look that Korean girls have been rocking for some time now has caught on with the rest of the world now. As the name suggests, the popsicle lips are all about achieving the naturally flushed look that you get after sucking on ice lollies. It is a low maintenance look that goes well with the dewy summer skin.
Achieve Perfect Popsicle Lips
There are many reasons why popsicle lips are trending these days. They are easy to achieve and do not require upkeep throughout the day. It is also a very versatile look and there are plenty of ways to achieve your version of gradient lips. The pout looks lighter at the outside and faded at the center. The ombre effect and the imperfectness of the look make it both natural and chic at the same time. No sharp lines or colors are involved and the everything looks completely blended and natural. The best part about this trend is that everyone can rock it regardless of their age or skin color. Moreover, it doesn't take too long to achieve.
Also Read: Natural Ways To Make Your Lips Look Plump
How To Do Perfect Popsicle Lips
Prep Your Lips To Create The Perfect Base For Smudged Lips
To achieve popsicle lips, you need to have a perfect canvas. For that, you need to begin with a smooth base. Exfoliate your lips gently with a scrub before getting started. Scrub your lips gently to slough away dead skin cells. Wipe off and rinse with water to get rid of any traces of the lips scrub. You can either use a store bought lips scrub or make your own with simple ingredients such as brown sugar, almond oil, and honey. Here are some product recommendations:
Lush Mint Julips – For Perfect Smudged Lips a pathway to achieve perfect popsicle Lips
This lip scrub contains vanilla, peppermint, and sugar crystals that gently exfoliate your lips and prep them for product application.
Also Read: Natural Lip Care To Make You Lips Red And Rosy!
Kiko Lip Scrub: Step two toward achieving perfect popsicle Lips

This scrub contains shea butter and beeswax so it is both exfoliating and hydrating at the same time. It sloughs away dead cells and makes lips smoother and plumper.
Also Read: Get attractive lips naturally – Spend no more on surgical procedures
Moisturize Your Lips To Achieve The Perfect Popsicle Lips
Although this is a no-brainer, let us state the obvious: you need to moisturize your lips after your exfoliate just like you exfoliate your face after washing it.  Use a nourishing lip balm or lip butter to moisturize your lips and seal up any cracks. Lip products work better on moisturized lips that's why it is recommended that you always keep your lips hydrated.
Also Read: Hot Red lipstick for girls in love with red shade lipstick
Use A Lip Primer For Long Lasting Popsicle Lips
This step is optional and you can forgo it if you want. However, if you use a lip primer after moisturizing your lips, it will make your lips even smoother and help anything you put on after that stay on better. Here are some lip primers you can use that will help you achieve gradient lips:
Too Faced Lip Insurance Lip Primer – For long Lasting Popsicle Lips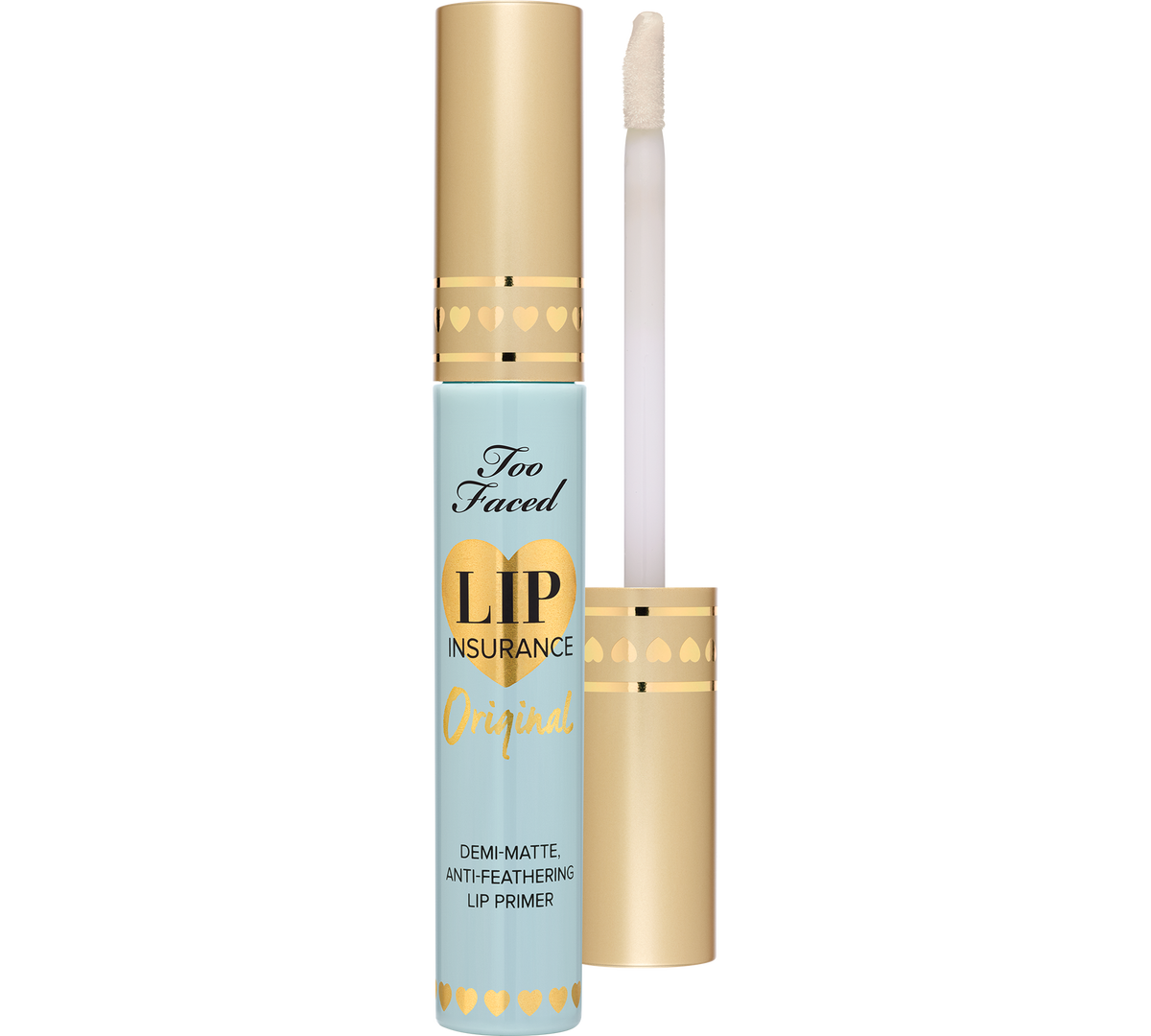 This hydrating primer creates a smooth canvas for product application and prevents bleeding and flaking. It will lock down lip color and ensure it doesn't fade. It has a quick drying formula and prevents lip color from creasing.
Also Read: Giving the Best Beauty by Wearing Appropriate Lips Makeup
MAC PREP + PRIME LIP – For long Lasting Popsicle Lips
It is basically a colorless lipstick base that lightly moisturizes and refines your lips. It will improve the appearance of products that you apply afterward. It also provides long-term hydration so it will prevent that chapped look that we all dread.
Also Read: Best Drugstore Skincare Routine And Product Recommendations
Dab Color In The Centre Of Your Lips – To Achieve Popsicle Lips
Since you want a glossy finish, you should steer clear of matte lipsticks. A hydrating stain will blend easily and become sheer as it fades. Since you are not trying to create a perfect look, you do not need a liner or brush. Just take the product out of the tube and use your pinkie to blend it out towards the edges. You can add more color to the center of your lower lip to enhance the pigment. Do not try to blend the color perfectly as you want it to look more like a stain.
Also Read: Best Makeup Sites to buy the hottest beauty products
Here are some product recommendations for lip stains that will help you achieve the popsicle lips:
Peripera Peri's Tint Water – another step towards achieving Popsicle Lips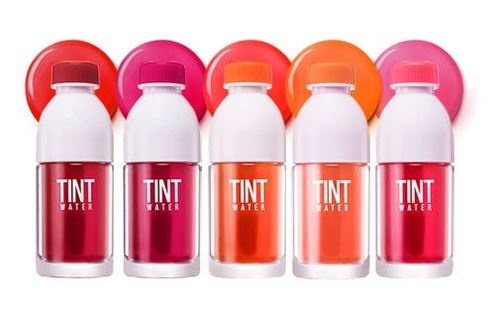 This is a Korean product and offers a lot of shades. This tint, like other lip tints, is not very hydrating so in addition to moisturizing your lips before applying this product, add lips balm post application as well. The tint is very lightweight and has a juice like consistency. A single swipe is enough to make your lips look vibrant. The natural tint gives your face a healthier look. Since the tint is watery, it has the tendency of bleeding into the fine lines around the mouth so you need to be very careful while applying it. Start in the middle of your lips and blend it out towards the edges to achieve the perfect popsicle lips.
Also Read: Secret Beauty Weapons To Help You Look Your Best
Milk Makeup Oil Lip Stain For Long Lasting Gradient Lips – Popsiocle Lips 
This moisturizing lip stain will give a sheer tint of color that will last all day long. It comes in a rollerball applicator so it is really easy to apply. It contains nourishing oils and vitamin E that keeps your lip moisturized and plump. The long-wearing formula gives the shine of a gloss and the longevity of a stain.
Also Read: Makeup Essentials To Keep In Your Car
Josie Maran Coconut Watercolor Lip Stain & Shine – Popsiocle Lips

It is a moisturizing double-ended lip stain and gloss. You can either wear the two alone or together for more color and shine. The product contains coconut water which keeps lips soft and moisturized. It is very long lasting and gives your lips a kind of a wet look. The color is very intense and the product is very shiny. Be careful while applying it to prevent it from getting messy. For a super glossy look, apply the stain first and then the gloss.
Also Read: Makeup Removers That Beauty Experts Love
Generation G Lipsticks For The Perfect Smudged Lips – Popsicle Lips
The Generation G lipsticks from Glossier's are ideal for a sheer matte finish. They give a look of blotted lips. There are six shades available currently: Zip, Leo, Crush, Jam, Cake, and Like. These lipsticks will adapt to you and enhance your natural lip color. They glide on like silk and have a matte finish. The end look is a diffused effect, which makes these lipsticks ideal for smudged lips. They are slightly transparent so they don't look obvious even if the migrate outside of the lip line. These lipsticks are great for creating a smudged look. Just dab some product in the center of your lips and smudge it out with your pinkie. You can top it with a little gloss to add a bit of shine.
Also Read: Learn To Prevent Makeup Allergies
Use Benetint if you want to acheive the perfect Popsicle Lips 
Benetint is a cult favorite. The watery tint is perfect for giving a flushed look to your lips. Apply it in the center of your lips and then use your finger to gently smudge it outwards to achieve popsicle lips.
Also Read: Makeup Essentials in Your Bag
Seal The Popsicle Lips With A Little Foundation: To achieve perfect Popsicle Lips
Even though this look is smudgy and imperfect, you do not want it to look messy. You can pat foundation around the perimeter of your lips to prevent the color from going outside the lip line. You can also use a nude lipstick or concealer on the outer rim of your lips to prevent the lip stain from bleeding out.
Also Read: Look Good Without Makeup
And viola! You are ready to rock your popsicle lips. It is recommended that you keep your face makeup light to let your smudged lips take the spotlight. Just apply a light coat of foundation and maybe a little bit of mascara and you are ready!
Also Read: Makeup application for brown eyes
Do you like the popsicles lip trend? Share your tips for the perfect gradient lips with us by commenting below!