Power of antioxidants are great. Antioxidants, the meaning of which is "a substance that inhibits the oxidation of another substance". In the congested, polluted and ozone-depleted environment of today, harmful oxidizing agents and UV rays have the effect of producing 'free radicals' which are capable of producing chain reactions. These chain reactions are capable of causing damage to our skin cells, which can ultimately lead to cell destruction. Free radicals are responsible for many of modern-day health problems, including heart disease, cancer and other skin conditions like melanoma.
Also read: "Obsessing over weight? Consider weight loss the natural way"
Who doesn't want to have smooth, flawless and healthy skin? Is it really possible considering we have such skin enemies at hand? How are we to fight them? Through power of antioxidants of course! Antioxidants reduce free radicals in the sense that they get oxidized themselves, rendering them harmless.
Power of Antioxidants – Advantages of antioxidants in skin care
Heal Environmental Damage:
You've seen peeled apples turn brown when left too long outside, that is an effect of oxidation. Imagine what these free radicals would do to your skin? When it comes to caring for your skin, antioxidants are able to protect it from both inside and out, unlike moisturizers and sunscreens. They fortify the skin against free radicals, and some of them like vitamins A and C also enable cell growth and help protect the skin from the damaging effects of pollution.
Also Read "EXCESSIVE SWEATING- PROBLEM FACED BY MOST"
Too much sun exposure makes skin tough and makes it lose its elasticity. The better way to avoid this is by good use of antioxidants which would help stimulate blood flow and cause the growth of new cells and make sun-damaged skin appear younger. Many antioxidant-rich beauty products like cleansers and moisturizers are available which you can use on your entire body that can treat sun damage when applied topically.
Also Read "Sun Tan Removal Face Packs"
Due to the skin cell regenerating properties of antioxidants, they are the best solution to reducing the appearance of scar tissues. Scar tissues are somewhat tougher than normal skin tissues, which makes their removal impossible. Antioxidants found in aloe vera and onions help in softening this tissue and blending it in with the rest of the skin.
The best age reversal remedy out there, the ability to repair damaged old cells and produce new cells is of immense benefit in skin firming.
Also Read "Summer Makeup Tips for a Flawless Look"
One of the most desirable benefit of antioxidants is the calming of inflammation. Some of them, such as alpha lipoic acid found in green tea, produce anti-inflammatory results by increasing circulation and cell metabolism. Reducing inflammation promotes even skin tone and helps reduce acne and keep wrinkles at bay.
Also read:"Sleeping Problem – 3 Steps To Fall Asleep Quicker"
There are many over-the-counter antioxidant prescriptions available, but why use them when we have them available plentifully in nature? Here is a list of some antioxidants and their sources:
Power of Antioxidants – Their Sources :
Sources:
Fruits:                   Apricots, mangoes
Vegetables:           Carrots, pumpkin, spinach, parsley
Sources:
Drinks:                  Tea, green tea
Fruits:                   Citrus fruits, apples
Vegetables:           Onions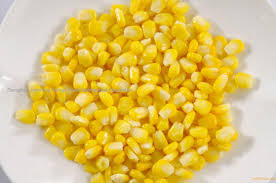 Sources:
Vegetables:          Leafy greens, maize
Sources:
Fruits:                   Pink grapefruit, watermelon, tomatoes
Sources:
Spices:                  Oregano and thyme
Sources:
Meat:                    Seafood, lean meat
Grains:                  Whole grains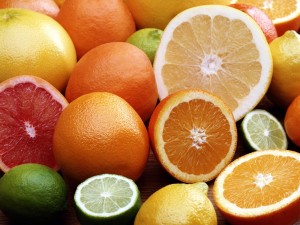 Sources:
Fruits:                   Oranges, berries, kiwi fruit, mangoes, peppers
Vegetables:           Broccoli, spinach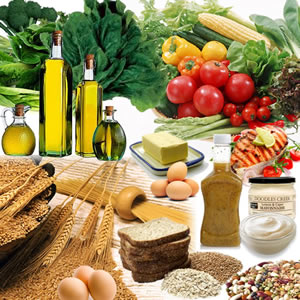 Sources:
Vegetables:        Vegetable oils
Fruits:                Avocados
Other:                Nuts, seeds, whole grains
Sources:
Meat:                    Seafood, lean meat
Other:                   Milk, nuts
Sources:
Meat:                    Seafood, lean meat
Other:                   Milk, nuts, legumes
With such amazing properties of antioxidants, it's no wonder that power of antioxidants are great, they are the best precaution and treatment against anti-skin variables and should be an integral part of our diet. In most cases, to fulfill our body's needs, a healthy diet is more than enough. What is your intake on antioxidants? Do mention in comments 🙂
Also Read "Trendy and glamorous Eid hairstyles"
Image credits:
nutritionalhealthenterprises.com