The sparkle of the shiny buckle of new Roccio Italiano loafers daze my eyes but are pacified by the rich texture of Kavaci's leather jackets. "I am still baffled by this exotic display of outfits when I have my attention torn away by some latest gadgetry. On one hand, I see some heart alluring cell phones whereas on the other hand, invisible hands pull me towards some mind-bogglingly cool cameras. I turn around and am lifted to the seventh skies with joy as I am showered with items, from suits and novels and watches and ties to dresses and movies and bands and shoes." This happens when you enter our magical world. When you hear the word fashion, the first thing that pops in your mind is the latest trends and styles rolling in the market these days and when you talk about trends and styles, well you just can't put a barrier then. You may be talking about nice shirts or outfits, suits or pajamas, accessories or footwear, gadgets or even talking style. All this and much more is what fashion encompasses nowadays and well when you have got this much to cover, where would you find all this. Well, here we are for you bringing you the A to Z of the latest fashion. At fashionkibatain.com you are going to find all that you are looking for regarding fashion and then lots more too. You are a fashion maniac, well you need not worry anymore as we are going to give you your daily dose of fashion. Believe me, it's going to be a heavy dose.
Our talented and professional writers never rest until they have gathered the very best of the latest information roaming around in the fashion circles and then these prolific people turn them into beautiful and attractive articles just to make it so very easy for you to be at par with the World's fashion. Our team constitutes of some very articulate writers and very statistical researchers. These people along with our extrovert management team make Fashion Ki Batain your last stop for your fashion bout.
Fashion Ki Batain – Team
[column-group] [column]
Ali Rao
Owner/Founder
After seeing a good response to "The Next Rex" He decided to add "Fashion Ki Batain" to the family. Blogging is indeed his passion.
Mechanical Engineer – RMIT University – SEO Consultant – Professional Blogger – CEO The Next Rex (Pvt) Ltd

[/column]
[column]
Ruhy Nasir
Graphic Designer
A Designer, perusing her bachelor's from University of Karachi. A freelancer who loves her to bring new ideas and colors. Worked, designed and helped several emerging business in there graphic works. She designed almost all projects of The Next Rex.
[/column]
[column]
Hassaan Malik
Author
A Mechanical Engineer by profession and an extrovert at heart, Who love expression. Hassaan think's the best way to express his self is through his pen so come and read his work and you might end up as good friends. This is a gap Line. This is a gap Line.
[/column][/column-group]
[column-group][column]
Zareen Saleem
Author
Studying Industrial Chemistry at NED University of Engineering and Technology| Photography Lover| Social Activist| Will be trading fashion tips & news for fresh fashion beans. This is a gap Line. This is a gap Line. This is a gap Line. This is a gap Line. This is a Gap Line.

[/column]
[column]
Sundus Arif
Author
She is a writer, artist and an inspirationalist. Her words have touched millions over past many years. She helps her readers connect with the latest trends and fashion vogue. She believes in change. This is a gap Line. This is a gap Line. This is a gap Line. This is a Gap line

[/column]
[column]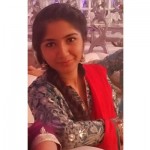 Sidra Shakeel
Author
Currently pursuing her engineering degree in telecommunications from NED University of Engineering and Technology. Has a love for diversity and is a devotee of science, engineering and literature. Also an innate philosopher with a passion for sufism, theology and astronomy.

[/column][/column-group]
[column-group]
[column]
Rehan Yasin
Author
Young blogger | Trainer | Motivational Speaker | Public Speaker | Theatre Writer | Columnist | Holy Quran reciter | Teacher
Studying industrial manufacturing engineering at NEDUET but he possess good presentation and language skills which he studied in a course from IBA-Karachi.This is a gap Line
[/column]
[column]
Bisma Naushad
Author
Have strong flair for writing and reading. Love to communicate and share knowledge with my colleagues and peers. Have keen interest in learning new skills. Talented and social with the ability to manage projects independently. Associated with engineering profession. Like travelling and exploring new places as it enhances my intellectuality. This is a gap Line.
[/column]
[column]
MobeenTahir 
Author
Geologist, naturalist, Sufi lover and a writer. For her following natural instinct is very important, writing about what she feel and also sharing all the information that she have and educating others on different aspects incudes in her hobbies. From Home to in field of geology everything she choose to share with her audience on every forum is near to nature and far away from artificial lifestyle.
[/column]
[/column-group]
[column-group]
[column]
Syeda Raiha Ahmed
Author
She is a thinker, a writer, a developer and all round curious person who likes to wear too many hats at a time.  She likes travelling, reading, writing, blogging, and arts. She believe that her 20s are for exploring and finding our strengths and being obsessed with personal development.
[/column]
[column][/column]
[column][/column]
[/column-group]