While many countries of the world like United States and Canada, celebrate Mother's Day on the 14th of May every year. In countries like United Kingdom, Ireland and most of the parts of Europe mother's day is celebrated on the Mothering Sunday, that is celebrated on the third Sunday of the Lent. It is exactly three weeks before Easter Sunday. This year mothering Sunday is falling on the 26th of May and hence Mother's Day in UK, Ireland and many European countries is being celebrated this Sunday. Although the mothering Sunday is a religious occasion and it was originally called that because people used to visit their mother church on this day, however it soon began to be called as mother's day.
Why do people celebrate the mother's day on different days?
There is no fixed date for mother's day. It just falls three Sundays before the Easter Sunday and as the Easter Sunday does not fall on the same day every year (the Easter days are decided based on the lunar calendar) there is no fixed day for mother's day in these countries. Many countries of the world have adopted 14th May as mother's day following the US and Canadian traditional Mother's day date, although it started in US much later than in UK. Probably because it was easier to follow a fixed date as compared to a changing date. But both these traditions are widely followed and you can celebrate mother's day on the day when it is celebrated in your country.
Why do we celebrate Mother's Day?
Every year mother's day is celebrated to acknowledge the services and sacrifices that mothers make for their kids and families. It is celebrated to recognize the sacred bond between mothers and their children. The day is marked with celebration and happiness. It is basically a celebration of life. When a woman gives birth to a child, it is the epitome of happiness for her. There is no bond more powerful than the love of a mother for her child. Because of this special connection, the whole day is dedicated in recognition of mothers all over the world.
read more Best Summer foods to keep you cool
If mothers give their whole life to their family then one day dedicated to mothers must be made with lots of furor and festivity.
How to celebrate Mother's Day?
People start the day by visiting the mother church. Although there is no hard and fast rule and you can visit any church near you. Then they visit their mothers. People who live in different countries and cities arrange special trips to be with their mothers on that special day. Those who cannot visit talk and Skype with their moms. They send gifts, flowers and chocolates to their mothers. This is considered as the day of mothers so it is considered as an opportunity to give moms respect and love and show your gratitude to them.
As moms work is all through the year and she does not get any day off, so on this day children try to give rest to their mothers from the everyday household chores. A breakfast in bed, a brunch with her friends, a mani-pedi coupon, spa day or a massage are all the things that kids usually do for their moms on this special day.
This day is not just for kids and their moms, dads should also participate in this day and give special attention to their children's moms. Also if kids are small, dads must buy gifts on their behalf and tell the kids about the importance of mother's day. A household in which mothers are given respect and love is a household where there will be peace and happiness.
Here are some beautiful ideas for presents for the moms to make the mother's day most special and wonderful day of her year.
Some frame with a mother quote
You can give you mom a beautiful wall picture with quote related to moms. It can be custom made for your mom or you can find in the markets especially near mother's day such pictures are available everywhere. But whatever you buy, it must have a special touch and feeling to it.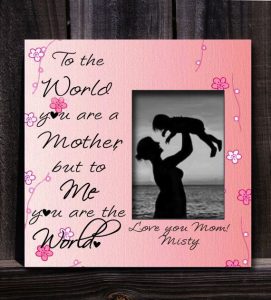 A personalized mug
If your mom is a tea or coffee lover, then this will be an excellent gift for her. Make a personalized mug for her, with a family picture embossed on it. You can write your personal message at the back of the mug.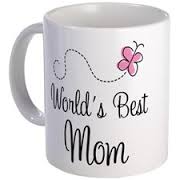 Scented candles and pot puree
All moms love their homes to be clean and sweet smelling. Scented candles are a great present your mom. They can light the sweet smelling candle everyday of the year.
Also Read: Power of Antioxidants – Advantages of Antioxidants
Fresh flowers
Fresh flowers are a great way to say I love you to your mother. Tulips are usually given to the mothers but you can also use any other flowers that your mom love.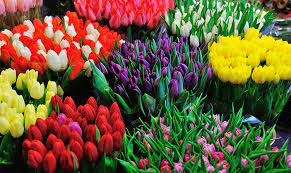 Wrist watch
A nice wrist watch is also a great gift to give to your mother. You can check which one does your mother wear or whether she wears a watch and does not want to. If your mother likes wearing watcbes, buy a vintage watch for her that she can always cherish with her.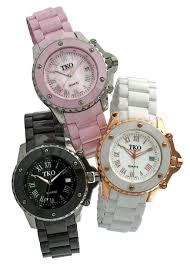 Chocolates or cookies
If your mom is especially fond of a brand of chocolate or likes cookies, let her indulge in her sweet tooth cravings for the day. Usually moms are on a diet or on something where they cannot enjoy such delicacies frequently, mother's day is the best day to show your love for you mom.
A handbag or clutch
Women cannot have enough handbags or clutches. Buy a light colored handbag or a clutch for your mom to mark this special occasion. You can see the bags that she usually like to carry and buy her something similar but in a different color.
Her favorite author's book
If you mom is a voracious reader, the newest book from her favorite author can be great gift for her. it is especially great if it is recently released and you can buy a fresh copy for your mom.
Small Jewelry items
Jewelry pieces like earring or a bracelet can be a great present for your mom. You can buy something in silver or sarwoski jewelry can be a good choice for.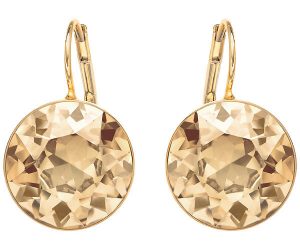 Her favorite kitchen item
If your mom is a great cook, you can gift her something related to the kitchen like a set of beautiful tumblers or a set of tea cups.
Silk Scarf or wraps
A silk scarf or a wrap is good for all seasons and can never go out of fashion. It also goes with a number of outfits, so if you want to give you mom some clothing item, what is better than a silk wrap.
A colorful place mat set
A colorful place mat set can lighten up the dining tables and would make your mom very happy. Choose the design according to your mom's taste and the color of your dining room.
These are some great ideas for mother's day gift. Do not forget to buy something s
pecial for you mom this year and make her day special.
read more Weight loss motivation techniques
When do you celebrate mother's day and how do you celebrate it? Let us know by commenting below.