It is time to put away your velvet coats, sweaters, and shawls. It's time to replace your heavy moisturizer with a lighter one. It is time to put away wintery colors and make way for the brighter ones. It's time for spring!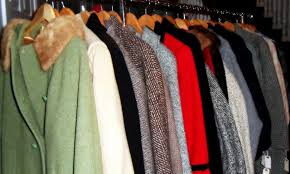 Sort Out Your Closet For Spring
Spring wardrobe should be light, comfortable, yet stylish. Florals work great in spring. Here are some ideas to get you through this season:
White jeans pair well with all spring colors whether they are neutrals, brights or pastels. They will even work well in summer with your summer wardrobe. Urban Outfitters, Paige and DL1961 are some good brands to try out.
If you are a Pakistani, your wardrobe is incomplete without a lawn suit. Junaid Jamshed, Alkaram Studios, Nishat Linen, and Sana Safinaz have a great collection this season.
Also Read:ETHNIC BY OUTFITTERS CAMBRIC AND PRE-FALL COLLECTION 2015
Time For New Shoes
While winters are all about keeping warm, spring gives you more liberty to put your best foot forward. Here are some picks:
Floral, flat, and feminine- this flat is screaming spring!
Price: $925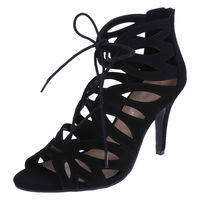 Wedge sandals are perfect for this season. They are stylish and comfortable at the same time. These black wedges pictured above are great for a night out!
Price: $80 by Aldo Mease
These are good for a formal pairing.
A New Bag Doesn't Hurt Anyone
Most people prefer one bag for all seasons, but switching bags every season is a fun away to revamp your wardrobe. Here are some we like:
Kate Spade New York Satchel
A large handbag is great to carry all your stuff around. White and pastel are perfect colors for this season. If you want a bag that you can use all year round, invest in a neutral one.
The one pictured above is available in 4 colors here.
Buy this Mary Y Sol tote here for PKR 15,670.
Can't Step Out Without Makeup
If winter was all about being bold, spring is all about being bright and fresh.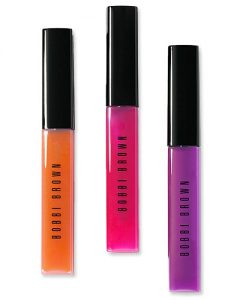 Price: $23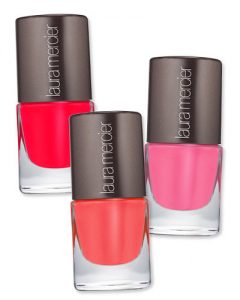 Colors: Cabana, Flamingo, And Sizzle.
Price: $18
Primer, eyeshadow palette, gel liner – your eyes have been taken care of! This kit only features full size products!
Don't Forget the Aviators!
Sunglasses add that extra oomph to your style and protect your eyes from sunlight too. Gone are the days when our choice was restricted to black sunglasses, now there are so many to choose from. Here are some you can try:
Also Read: Digital Dream By Gul Ahmed
Jewelry Is A Must!
Jewelry can bring your outfits to life. Accessorize your spring look with these accessories!
Marchesa Sheer Bliss Cluster Drop Earrings.

This is what spring looks like!

These earrings are beautiful!

Also Read: Highlighter By Huda Beauty
Light colored, floral prints with flat shoes are a safe bet for spring. Pair them with a nice piece of jewelry, and you are good to go!
Do you update your wardrobe every season? What are your picks for this season? Share with us below!