"Life isn't perfect but your hair can be"
Hairstyles are the man's first impression of their looks that also indicates their personality. Most of the men carry on with their same hairstyle for long but the real fact is that trends keep on changing with time. If you want to look as attractive as possible then you probably need to change your hairstyle. A perfect hairstyle is one which suits your face, is comfortable to carry and is as per the latest trend.
Different haircut styles for black men are available that can range from having it shaved to keeping it long or short to fro or natural. We cover here some of the top haircut styles for black men which will guide you in making the best decision for your new look.
Also Read "Short hairstyles for Black Women"
Style Statement: This is an old trendy hairstyle that has been famous back in the 1980s but now yet again in fashion. This hairstyle lives up to the reality of the phrase 'Old is Gold'.  It is compatible with all the face shapes. Also, the haircut is easily manageable by simply applying a good moisturizer while the sides need to be brushed up.
Low Side Parted Taper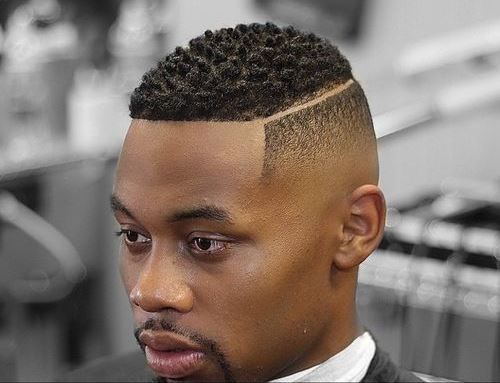 Style Statement: This haircut style for black men is a modern look for all those people who want to stand out in crowd. This style has gained its popularity among youngsters. It goes with all face shapes and is characterized by deep sided parts and clean edges.
All twisted up
Style Statement: This is a trendy hairstyle which is also a maintenance methodology for people keen on growing their hairs long. This generally goes with all face shapes. It is easy to maintain after having it done once initially. All you need to do is to apply pomade after shower. Then having the hair still wet, you need to take the small portions of your hair and start twisting them to get the desired look. Repeat the process for every division of your hair till you are done with the whole hair volume.
Natural Curls
Style Statement: If you have a natural lovely curly hair, then consider yourself to be born trendy in terms of hairstyle. Natural curls are something that never goes out of fashion. Few tips and care are required in making them look gorgeous. Natural curls tend to get dry easily, you may need to mix a moisturizing shampoo with a conditioner for it to shine as well as have the curls intact. You can then use oil and style it in any way you desire by just simply using your fingers.
Defined Wave Cut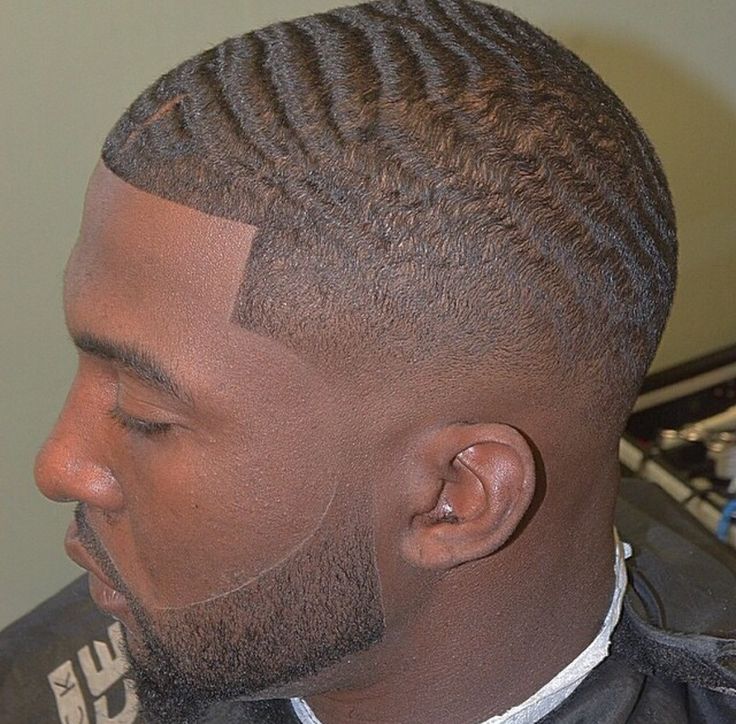 Style Statement: This hairstyle is generally a popular professional trendy look. It is an evergreen hairstyle which is classic yet fashionable. Its styling is as simple as applying a small amount of pomade and using a boar bristle brush to achieve that handsome style.
Haircut styles for black men majorly rely on the skills and experience of the stylist. Before going for any style, it's a preferable option to talk it over with your stylist for his take on the style. You may also come across a hairstylist who must have his own unique haircut style for black men. You just need to welcome the change with confidence.