It has been noticed of lately that the plus size clothing is making its way out loud fast. As we all know, not every girl is a zero size neither medium. Some girls like us, do have a plus size figure & always looking for some great designer brands. Over 5 years plus size clothing designers are emerging rapidly as per people interest. As to the study, over 50% women in the state now wear 14+ size. Fashion industry is facing great rise in the plus size clothing. Even brands are opting for plus size fashion models for the promotional activities. And it might overtake the existing market with plus size clothing right up to the corner. As we all know that the plus size industry had been facing declined or way back but it is the moment for them. Some of the great brands are getting involved and making their way out of zero size.
Also Read: High Heels for Tiny Girls

I've round up a collection of the plus size clothing designers just in an article. A complete guide with detail information you must know. Your favorite designers are exploring the plus size clothing industry rapidly. I assure you, your 2016 shopping is going to be more interesting.
Also Read: Monogrammed Stockings
A collection of The plus size clothing designer 
Polina Veksler & Alexandra Waldman in 2015 has left the world shocked completely. They introduced the plus size clothing for curvy women within a very short time. It's just a year that they have taken a step toward the plus size clothing industry. They have noticed the gap prevailing in the luxury market for women. Quality fabric and sophisticated designer brands were no way a good place for the plus size women. US found out a way to the world of apparel for every size women specially plus size. A series of size 14 to 32 is available easily within the brand having great quality and surprisingly people are showing interest in the field. A good choice for tops and skirts.
Also Read: The White Divas: Selena Gomez and Mahira Khan
Anna is celebrating the 20 years of success in the field of plus size clothing for women. Ann herself has served as a plus size model and then lead to opening her own store for the plus size women. She is famous for her unique and creative dress prints for women. She is always up for introducing new collection. You must check out anna this season as it the right way you were looking for.
Also Read: Beach wraps and tulip pants Hottest summer trend in Pakistan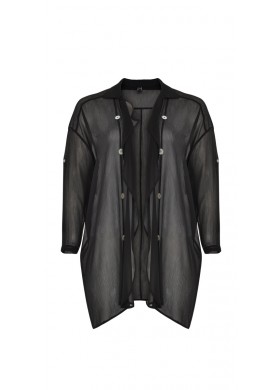 It's been over 5 years Yoak is the most favorite brand of the plus size women. As we've discussed there are a lot of designers working for plus size women. Yoak says they work for the plus size fashion loving women. They've got a great feminine flair. They've got a clear idea about size 38 to 58 within fashion. A kind of cloths that hides the figure but yet maintain the shape. Most of the plus size women love Yoak as it has the capacity to stand confident through out the year. Yoak is a good choice if you're looking for soft flair leather. Good quality, fabric, style and uniqueness is the present identity of Yoak.
Also Read: Teenagers Party Dresses
Simply be inspire us the way they rule the world. A brand for real women. They put fashion first to blend the confidence for the plus size women. They've got the perfect collection of fitting with style. The elegant clothing is much enough to turn heads. All the curves can find a life in simply be's apparel.
Society is actually a place where plus size women are happy to find a way for their life. People around the world believe in personality. And clothing is an imperative way to show what you are. They have got the sizes plus women are looking for. Why not to visit have a look.
Plus Equal knows your size. They're expert in turning your image to fashionista. You can revise your complete personality with plus equals. As they've got the fashion forward one-off garments. You must be wondering they might not have my size. But wait they've promised to be available for every size women. Why not just to give it a try and get to the ride of Fashionista women.
I hope you have all the problem solved running in your mind before reading this article. As being plus size is no more a crime. You still a beautiful lady and a great person inside. Share and comment if you like the article and found it informative.