It is a glorious time for most oils in the world. People are going back to natural ways of healing their bodies, skin, and hair. Some years back, most of us only knew about the commonly used oils like olive oil, mustard oil, and coconut oil. Now, thanks to the data available on the internet, we know about more oils. Avocado oil is an oil that is getting a lot of popularity these days because there are a lot of benefits of avocado oil.
What Is Avocado Oil
Avocado oil is an edible oil pressed from Avocado. It is used as an ingredient in many dishes. It is also used for cooking food. Avocado is used for lubrication too. It is also used in cosmetics. It has great moisturizing and regenerative properties.
Also Read: Facial Oils You Need In Your Life! 
Benefits of Avocado Oil
Abundant in Oleic Acid
Most of the essential fatty acids that are present in avocado oil are monounsaturated oleic acid. It is the same omega-9 EFA because of which olive oil is popular. Oleic acid has many positive effects on the body such as lowering risk of some types of cancers, preventing certain auto-immune diseases, improving cell regeneration and healing of wounds, protecting against microbial infections, and reducing inflammation. Oleic acid is very resistant to oxidation, which means avocado oil will not go rancid anytime soon. Because of its stability, you can cook with avocado oil at a high flame without worrying about it losing its health benefits.
Heart Health
Another benefit of avocado oil is about heart health. Avocado oil has a very high concentration of beta-sitosterol, which is a type of cholesterol that your body uses to change less healthy fats into more usable forms that are less harmful to cells. Avocado oil is anti-inflammatory, so it can prevent harm to arterial walls. This reduces the risk of heart diseases that are caused by deposits of plaque. Less inflammation of arteries also means that avocado oil can maintain blood pressure.
Rich In Vitamin E
Avocado oil is one of the highest sources of vitamin E. Vitamin E is great for improving skin and eye health. It also improves the immune system and defends the body against free radicals. It also improves memory and mental acuity. It also improves the efficiency of the digestive track. Our bodies absorb vitamin E from food more efficiently than vitamin E from supplements. Therefore, eat vitamin E sources like the avocado oil.
Also Read: Get Rid Of Bad Breath Forever
Great For Digestion
If you frequently suffer heartburn, experience a lot of gas and bloating regularly, or you feel tired, poor digestion might be at play. Add avocado oil to foods you eat to fix the problem. The minerals, monounsaturated fatty acids, and vitamins found in avocado oil help the digestive tract to be more effective. Obviously, you will not feel a change overnight, but you will definitely feel better.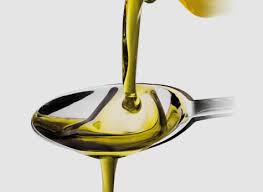 Great For Weight Loss
Avocado oil is high in oleic acid so it can help you lose weight. It is recommended to tweak your diet and exercise regularly too. Avocado oil is thick and it has a lot of powerful nutrients. That is why it make you feel fuller faster, and it will also curb your appetite. Because of the vitamins and EFAs found in avocado oil, your digestion will improve and you will get more energy from the foods you eat, so you will find it easier to exercise. Avocado oil can be a great salad dressing too.
Also Read: Foods To Steer Clear Of If You Have Anxiety
Detoxifies Your Body
Avocado oil has a lot of chlorophyll, which is a natural source of healthy magnesium and a great natural substance to remove heavy metals such as lead and mercury from the brain, kidneys, liver, and other organs. Each chlorophyll molecule has a magnesium ion at its center which gets released after contact with an acidic environment like the inside of the human body. If magnesium is absent, the incomplete chlorophyll molecule pulls other metal ions to fill the space. When chlorophyll comes into contact with a metal ion, it binds it to itself, making toxic element harmless before it has a chance to pass throughout the body. Consume avocado oil along with cilantro to improve the chlorophyll power.
Healthy Skin
Avocado oil can boost the skin's ability to regenerate stronger cells. Moisturize your face with avocado oil. It has potassium, vitamin E, and lecithin feeds the skin and is easily absorbed through the epidermis and into the dermis and provide energy for growth of new skin and also give energy to the existing cells.
Also Read: Try These Dermatologist Recommended Foods For Clear Skin
Hair Growth
The nutrients found in avocado oil that is great for skin are good for your hair too. One of the benefits of avocado oil is that it makes your hair stronger and makes it grow faster. It can also improve the appearance of your hair. 
Reduces Inflammation
Avocado oil is high in oleic acid, which is anti-inflammatory. That's why ou can apply olive oil to ease discomfort that is caused by skin conditions, like dandruff, sunburn, keratosis pilaris, cracked heels, insect bites and stings, eczema, and psoriasis. You can check if you are allergic to avocado oil by testing a patch of your skin first. If it's all good, you can go ahead and use it all over your body.
Also Read: Hydrate Your Skin With These Easy Tips
Improving Wound Healing
Avocado can also accelerate the healing process.Clean the affected area properly, then apply some drops of avocado oil. Your skin will heal faster, and hopefully without any scarring.
Avocado oil can be your new best friend for a healthier body, radiant skin, and voluminous hair. You can even use it to grow your eyelashes, along with castor oil. We wonder what is it that this oil can't do? Definitely an all rounder.
Also Read: Health And Beauty Benefits of Green Tea
Have you tried the avocado oil? What did you use it for and how was the outcome? Share with us in the comments below!