In ancient times people didn't have the luxury of buying moisturizers, serums, and cremes from the market. In a way it was a blessing in disguise as they used natural ingredients like facial oils and aloe vera instead to hydrate their skin.
When compared to lightweight serum and fluffy facial creams, oils can seem a bit too greasy to use on your face. If you have not used an oil on your face ever, you might be hesitant to give it a try. But once you know about the benefits of it, it will totally be worth it.
Why Use Moisturizers?
Skin is the largest organ of the body. It is exposed to environmental tensions. Health problems, stress, and ageing also affect skin negatively. As we grow older, our skin begins losing elasticity. We must ensure that we provide it vital nutrients.
One way to do that is to nourish it internally. This can be done by ensuring you have a good diet, full of fresh vegetables and fruits. Drinking around 3 litres of water is also essential to keep your skin hydrated. You must also keep yourself stress free as stress is bad for skin.
The second step is to taking care of your skin externally. You must have a good cleansing routine. Exfoliating thrice a week is also very important. After cleansing, you must moisturize your skin.
Moisturizer provides your skin with vital nutrients. It also combats skin problems like dehydration, sun burns, marks, and dryness.
Also Read: Skin care: Beauty hacks to save time
Why Use Facial Oils For Moisturization?
First of all, commercial products are usually not safe to use on skin. They contain harmful ingredients that can do more harm than good in the long term. Even moisturizers that claim to be natural are not 100% natural.
Second of all, good quality moisturizers and serums are often very expensive. It is a good idea to save this money and use it for something else, like make up.
Oils are similar to the kind of sebum you have on your skin. They absorb easily into skin without irritating it. Most of all, you would know what you are putting into your skin.
Also Read: Beauty tips for your hair and skin this Summer!
Now that you know about the benefits of facial oils, you need to know which one is best for you. Here are some oils worth a try:
Jojoba Oil
Pronounce 'hohoba', this oil is not only great for skin but also for hair. It is full of vitamin E and anti-oxidants. It is very hydrating and non comedogenic i.e. it does not clog pores.
It is great for oily and acne prone skin as it adequately moisturizes skin. When skin is moisturized, it does not over produce sebum to hydrate itself. Excess sebum is what causes breakouts. So if you use jojoba oil, your sebum production will be normalized.
It is also anti aging and can help you fight wrinkles and fine lines. More over, you can also use it for removing makeup. Simply put it on your face, and wipe it off with a cotton round or a clean tissue paper.
2. Argan Oil
Argan oil comes from the argan trees in Morocco. It is full of vitamin E, which is essential for healing skin. It is not greasy at all which means you do not have to worry about it breaking you out. It also repairs damaged cells and fight inflammation.
You can also use argan oil for dry hands, cracked heals, and weak nails.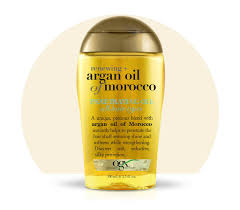 3. Rosehip Oil
It contains linoleic acid which is great for oily skin. Rosehip oil is very effective for the treatment of hyperpigmentation, acne scars, acne marks, and other skin damages.
Rosehip oil is full of Vitamin C which helps with collagen production. It also has vitamin A which can speed up the healing process.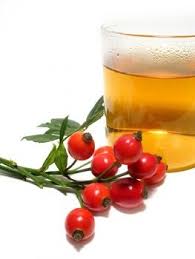 4. Olive Oil
If you have dry skin, olive oil is one of the facial oils you must consider. Olive oil has been a popular choice for beauty enthusiast since ages. It is full of vitamin A, vitamin E, and anti oxidants.
You can use it all over your body to thoroughly moisturize it. It is also a good idea to include it in your diet to give your face a natural radiance.
Olive oil can also take care of dry, flaky skin in winters. You can also use it on your hair to add volume and shine.
Also Read: Super Foods – Healthy Way To Stay Young
5. Tea Tree Oil
Tea tree oil is superb for all skin types. It is non greasy, and light weight.
Tea tree oil can help sooth your skin and fight inflammation. You can also put it on acne to dry them out. Just be sure to dilute it with another lighter oil or water. If you don't want to go through the hassle of diluting it, try this one by the Body Shop.
What are your thoughts on facial oils? Have you ever used any? How did your skin react? Share with us in the comments below!