Acne is a huge problem not only for women but even for men also. No body likes to have their skin covered in ugly scars and rashes. For women the problem becomes two fold when because of acne they cannot apply a smooth layer of foundation before putting on makeup, as the skin is uneven and rough. There are a number of medicines, tablets, creams and lotions available that are supposed to treat this condition and give you a healthier looking skin. However the big risk while taking the medication or using store bought beauty products is that it may have many side effects. So instead of doing something good for the body you end up damaging your body even more than before. In this article we present new and improved Home remedies for acne prone skin.
Always remember these home remedies for acne are not a substitute for medicine. If you have too much acne, it is better to take medical advice first and then start your own treatment.
Here we present some home remedies that have been proven to yield best results.
Some home remedies for acne
Ice
Ice is great to finish off the scars and blemishes. The ice dries out the pimple and soon it is disappeared. You can use crushed ice or ice cubes as is. It increases the flow of blood in the affected area. Ice can be used on all types of skins.
Wrap an ice cube in a thin cloth and massage the face with it, focusing on the affected area the most. You will feel the swelling and redness will start decreasing after the use of ice. It is one of the easiest home remedies as it does not require any ingredient other than plain water ice.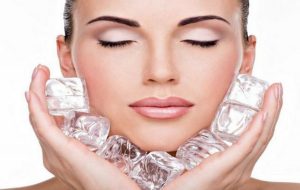 Lemon
Another great way to get rid of pimples is using lemon juice. Lemon juice is great for skin cleansing and that is why it is used in a number of skin care products. Lemon juice also dries out the pimples. Do not use lemon juice directly on your face if you have sensitive skin. On sensitive skin it can cause dryness, blotches and irritation.
Dilute the lemon juice in water and then dab a cotton swab in it. After that cleanse your whole face with this. You can add some honey to the lemon and water solution. Even if you have dry skin, the honey will keep it moisturized and there would be no dryness.
Steam
Exposing your skin to stream is the best home remedy. It clears the pores and the skin can breathe again. Steam helps in clearing away all the excess oils, and bacteria that had the skin clogged.
In a pot heat some water. When it starts boiling, wrap your head in a towel and put your face in contact with the steam. You can also add a teaspoon of Vaseline in the boiling water so that the face is not too dry after taking the steam.
also read on skincare Beauty tips for your hair and skin this Summer!
Cucumber
Cucumber is healthy not only for out ward skin but is also good for internal body also. Wash your face with cucumber water. Soak few pieces of cucumber in a glass of water. The wash your face with that water to get instant freshness. It is a cleanser and will unclog the pores. You can also grind cucumber and then apply the paste on your face. Wash the face after half an hour and see the result yourself.
Toothpaste
This home remedy might seem a little odd but it is tried and tested by many. Apply toothpaste on the areas that are effected by acne and leave it overnight. In the morning the acne would have dried out. However before applying tooth paste on your face, apply it on the skin of your arm to check if you are allergic to it. if it causes burning or irritation do not use it on your face.
Baking soda
Baking soda is not only good for acne and pimples it also clears away the black heads and the white heads. It is a natural exfoliator and gives a deep cleaning to the skin. Mix baking soda in a little water so that it becomes a paste. Apply the paste on the face and leave it for twenty minutes. Wash it and then apply a moisturizer. Repeat this process for few weeks and you would have a glowing skin.
Tea tree oil
Tea tree oil is a miraculous skin healer. It fights bacteria and inflammation. It drys out the acne very quickly but beware of its overuse. If used in a greater amount it can be very damaging to the skin and cause burning and blotches.
The best way to use tea tree oil is to dilute it in a small amount of water. Then use a cotton swab and dab it in the mixture and apply on the face. Do it once a day or at the max twice. Again it must be emphasized that it is not for people with sensitive skin. If you have a sensitive skin, do not be tempted into using tea tree oil. It will do more harm than good.
Also Read "Summer Makeup Tips for a Flawless Look"
Aloe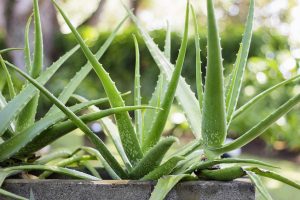 Aloe vera gel is known for its soothing properties. It relieves the skin in case of burns. It has also anti-bacterial properties. It is great if you have an aloe vera plant at home. it is one of the best home remedies for acne. In this way you can have pure aloevera gel. Take out a leaf from the plant. Cut it in the middle. Scrape out all the gel from it carefully and save it in a small bottle. Keep it refrigerated and apply a small amount on face everyday. Aloe is good for hair also. You can apply it on the roots of your hair also to get stronger and shinier hair.
Honey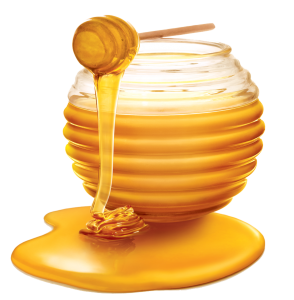 Honey has strong healing and soothing properties. It is one of the best home remedies for acne. Any face mask with honey will leave your skin leathery smooth and soft. You can make a number of face masks from honey or use it directly on the skin where you have acne problem. Here are a couple of Honey masks
Also Read "Benefits Of Honey"
Honey and egg mask
Mix two tablespoons of honey in an egg and apply it on the face. Leave it for twenty minutes and then wash for a glowing look.
Honey and Lemon mask
Mix 2 teaspoons of honey with 1 teaspoon lemon juice and 5 teaspoons water. Apply is to your face and then wash after 10 minutes.
In this article we have listed a number of home remedies for acne. Let us know which home remedy do you prefer in the comments section below.