It is every woman's dream to have a closet full of shoes. Shoes to go with every outfit that she owns are a must for all women. However apart from buying on whims and compulsive shopping, there is a list of basic shoes every woman must have to have fully functional wardrobe. So although no matter how badly you feel you need the sparkly tall heels that you see in the shop display or the great animal printed peep toes, first analyze your current shoe collection. If it is missing any if the following essential shoe items that are mentioned below first try to have them. Once the basics are done, you are free to have as many shoes as required or as your budget allows.
As everyone admits a women cannot have enough shoes. Well actually they can have enough to satisfy their needs if they shop wisely, however the wants or cravings of shoes are difficult to satisfy. So here we give a list of shoes every woman must have to fulfil their requirements, and that they can wear with all the standard outfits without looking mismatched.
Also Read: High Heels for Tiny Girls
Shoes Every Woman Must Have
Ballet Flats
So these are the shoes that you can wear wherever you go and want to feel easy and still look nice and pretty. They go nicely with all the skirts and dresses. You can wear a cotton frock or a silk dress, a nice colored ballet flats can be worn with them to give a classy and casual look. Black and tan ballet flats are to be worn with almost every outfit. So if you cannot buy all the colors of ballet flats, you should get these basic colors. They do not need to have any designs or patterns. They must be simple and plain flats that go with everything.
Black pumps
Basic black pumps are also a must have because they go with everything. They give a smart and stylish look. They are good with trousers, jeans and all kinds of dresses. You can wear them to the work and office. They are good for dinner parties and cocktails. Black is safe to wear with both light and dark colors. If you can splurge then get a white along with black ones too.
read more Summer 2017 fashion trends
Ankle boots
The ankle boots also have great utility and that is why are very popular. They must be of a neutral tone, which can go with everything. Ankle boots are not limited to any one occasion or style. They are good for both formal and casual occasions. With the medium heels they have the comfort and of course the design gives them style and beauty.
High wedges for summer and spring
There are so many different styles and shapes available for wedges. The wedged sandals look great in summers, spring and even are good for the most part of autumn. Wedges with ankle straps are great. They also look cute when they have lot of lacy straps and go up to the calves. Wear them with skirts and capris. Yu can also wear them with anything that shows your legs.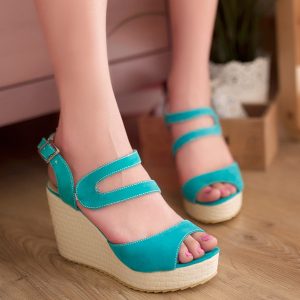 Casual canvas sneakers
There are days when your hands are completely full. You are in full speed multitasking mode and want to accomplish a lot of chores in a hurry. Then you have no other option then to for your favorite pair of sneakers. The biggest turn off in sneakers is that they should be sparkly clean. Even if they are slightly dirty. Trust me no matter what you wear, they will not work. So if you plan to wear sneakers, check beforehand that they are not muddy from your last run.
Also put the sneakers outside for sometimes in the sunlight to kill any dirty odors in them. Putting dry teabags in the sneakers can also kill the smell from them. So wearing the most hip and stylish sneakers is god but it must be done with cleanliness and caution.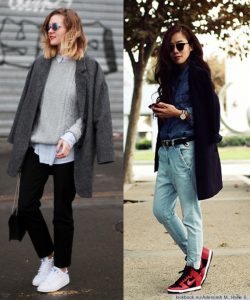 The best thing is that you can pull f sneakers with everything from denims, capris, crop pants, shorts and even skirts and dresses. Of course if you are going to some formal occasion we strongly recommend not using the sneakers and wear formal shoes there.
Formal heels
Okay so this is a very important part of your wardrobe because the formal heels are the shoes that you will be wearing to all the formal occasion. Make sure they are as comfortable as high heels can get because otherwise you will not feel easy in them. Long hours spent in a distant relative's wedding or a formal office party, these shoes will be your best friend all through them. These are the shoes that would make you feel hip and chic whenever you wear. There are many different designs and prints in these shoes available. Choose the ones that go with most of your fancy outfits.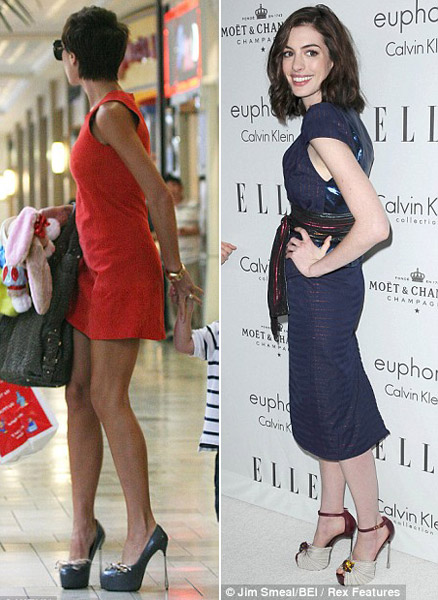 Long boots
The good thing about long boots is that they are never getting out of fashion. Dresses, frocks, shorts and skinny jeans all look good with long boots. You must have them in brown or black colors as darker colors go with everything. They are good for winters and autumn, but you can wear them in summers too with a nice dress or a short skirt. Long boots are definitely the type of shoes every woman must have.
Flat sandals
Sandals are the must have items for the summer and if you want to have the really cool and comfortable feel with the sandals go for the basic flats. They can have colors and lots and lots of straps but ultimately the sandals will look great on you. You can pair them up with crop jeans and shorts. Usually sandals look good with outfits that show some of your legs.
This is our list of eight types of shoes every woman must have.
Also Read: Office Makeup – Get ultimate formal makeup look instantly!
Which shoes are must have for you? Share your views by commenting in the section below.