Find the easiest and quickest way to get the perfect formal makeup look for the formal party. An easy tutorial to look intricate with glamorous sophistication.
PULL UP THE JUVENILE LOOK IN FORMAL MAKEUP STYLE
Being confused over the years while doing formal makeup is one of a horrific dilemma for all the girls who love to do makeup. Choosing on the go makeup brands with essential kit for the right complexion is seriously a very difficult task, particularly wearing the formal party makeup or office makeup is quiet tricky.
FIRST PREPARE THE MAKEUP KIT CHECKLIST FOR YOUR FORMAL OFFICE MAKEUP
CHANNEL THE BEST BRAND YOU NEED
Concealer: Select the best known concealer to hide the under eye fine lines and dark circles while doing formal makeup.
Foundation: Formal makeup would need to make a thin coating over the face to give it a polished fine look.
Translucent Powder: Foundation coating will need to have a little dusting over a face to make it look finished as a formal makeup.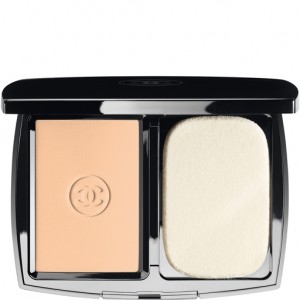 Eye Shadows: Eyes are the prominent and attractive part of the face, light shadows with little glittery brushing will make it Smokey appearance for formal makeup.
Eye liner: Drawing a thin line over the eyelid is so cool for the smokey touch, because eyes need best formal makeup assistance.
Blush on: Cheeks appears to contribute best part while finishing overall formal makeup look.
Lipstick: Never opt for the bright colors if it's totally a formal makeup occasion, light colors with slight shimmer will complement the best when to get ready.
INCREDIBLE FORMAL MAKEUP LOOKS – CHECK OUT THE GUIDE
Your Formal Make-up is just the way she has pulled herself in these formally accurate base with some little eye work and a dark lipstick to complement the slight functioning foundation.
She is the perfect example for choosing bright color with light foundation tone. Eyes are much prominent with quiet bluish eye liner to give it a final touch up. She knows it well for the formal or office makeup she going to wear.
Cutest formal/office make-up suggestion is for the light color cloth you going to opt for the party. She is perfectly elegant with pinky blush on and lipstick. Innocence is just a slight away.
Here get another office makeup look with open hairs to complement substantial appearance. Her bright lipstick is the perfect combo with her little brown eye shadows.
WOW DID YOU LIKE?
I hope the next party you were planning to look exciting is all here with the guideline I just gave you, follow the simple rules with great suggestion is actually a pretty perfect for you
Because you're beauty with Brain <3
Don't forget to give your comments for the looks I just pulled it here for you guys! <3