Fashion and style is the essential part of our life. It is so important that it touches almost all the aspects of our life. From clothing, shoes, mobile phones, jewelry, bags, and a large number of our seemingly everyday items, all are under the influence of the latest fashion trends. So even if you follow it voluntarily or involuntarily it is a part of your life in one way or the other. However how to remain on the top of fashion without spending too much, that is something that we are going to tackle in this article. Being fashionable on a budget is an art and to learn this art will help you a lot in life.
In this article we would give some handy tips that would help you in remaining on the top ladder of fashion. Women fashion is especially always on the move. One day one thing is in and the next day it just flies off the fashion radar. In order to be a fashionista you need to have a big dent on your wallet. However there are some handy tips that can help you to remain fashionable and stylish without having to pay a lot.
Here are some really cool tips to be fashionable on a budget. Remember being fashionable on a budget is not that difficult. It just requires a bit of self control and self discipline.
Look into your closet first
It is the habit of many of us to accumulate and accumulate more. In the meantime we sometimes forget about the things that we already have. So cleaning up the closets will result in a number of benefits. Firstly you will find some clothes that you have forgotten about and can be worn fresh. Then you can also decide which clothes you do not need anymore. Whatever you have not worn in a couple of years, just donate it away. Or give it to other people. Remember the cleaner the closet the better it is to decide the outfits to wear everyday.
Organize your closet
Even if you have loads of clothes and they are not arranged properly and in order, you will never be able to dress up properly. You will always get late whenever trying to make it to somewhere on time. Also you will not find matching accessories or shoes for the outfit and end up dressing like a slob. So to prevent from getting categorized as having a bad sense of dressing it is better to have a well-organized closet. In this way when you know about all the stuff that you had, you would not spend anything extra on redundant clothes.
Make a proper budget
When you go to work everyday, you know you need to have a proper wardrobe that is updated regularly too. But instead to buying randomly, make a proper budget and assign a specific amount of money that you have on clothes. You do not need to go to clothes shop immediately when you get the salary. You can also combine the clothing money for a few months and then shop. Here the difficult thing is that you need to decide that if you have a $ 100 you will buy 1 good shirt from Ralph Lauren or buy 5 cheaper ones from target. However you can find great designs and stuff at cheap places like target too.
For normal routine work life stuff from target is ok. Otherwise for formal occasions like parties and dates you can buy from somewhat bigger brands.
Goto thrift stores and outlet malls
There is no need to splurge on bigger brand names. Usually the brands are just working on marketing campaigns. Magazines and fashion bloggers will write about brands that pay them. So when you are paying extra it does not necessarily means that you are getting a lot out of it. Go to thrift stores and outlet malls to save money. Be a smart shopper and check the stuff that you are buying. Check if the cloth is of good quality and last you a season. If you visit the thrift store two or three times, you can definitely find good stuff at a reasonable price.
Also Read: Health And Beauty Benefits of Green Tea
Wait up for sales to be fashionable on a budget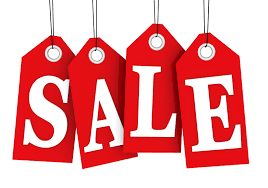 In order to be fashionable on a budget, you need to have some variety in your clothing. But there is no need to throw away your money, everytime there is new catalogue. Wait for the sales to start and then go and buy your favorite stuff. Find coupon and deals online. Sometimes you can find really good deals online and sometimes coupons can make expensive stuff cheap for you. There is no need to pay full prices when you can enjoy the same stuff at a half rate. However whenever the sales start go immediately because the stuff runs out soon and then there is difficulty to find the right sizes too.
Also Read: DIY Face Masks To Give Your Skin A Healthy Glow
Look for Clothing swap options to be fashionable on a budget
These days there are a number of groups on Facebook that allow you to swap your clothes with others. There are a number of people willing to swap clothes they have hardly worn. So you can exchange the clothes. In this way there are two benefits.
You are free from the extra load of clothes. You have a neat and clean wardrobe.
You have new and different clothing to experiment with, without spending too much amount of money.
read more Low calorie foods you can eat all you want
You can also buy second clothes that are in very good condition. These clothes can make your wardrobe look diverse and it does not require you to spend tons of money too.
Try to avoid online clothing shopping
When you are buying clothes, you need to judge the quality of clothing. There is no use when you buy clothes and there are of no good quality or they do not fit you properly. So in order to avoid that you need to visit the stores and then buy clothes. You can check the online catalog beforehand so you know what are the option that are available, which clothing have low prices and then buy those clothes after trying them out in the stores. This scrutiny might take some time but it will ensure that you get the best value for your money. Same goes for shopping for shoes. Before buying a pair of shoes, you must try it on first to see if it comfortable for your feet or not.
read more Motivational tips for a healthy lifestyle
Although usually accessories like bags and purses are a safe bet and you can buy them online if you are buying from a well known brand.
Have a pleasant disposition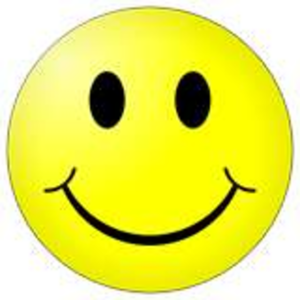 If you have great fashionable clothes on but with a frown on your face and disdain for other, there is nothing much that you are going to gain from fine clothing alone. Have a pleasant personality also gives you a boost and you can do wonders without having expensive and ostentatious clothes on. this is in fact even more important than having nice clothes. Be nice, kind and gentle with others.
Also Read: Health And Beauty Benefits of Green Tea
So these were our tips to be fashionable on a budget. Being fashionable is easy, but being fashionable on a budget is a great feat and in order to achieve that.
Do you have any tips about being fashionable on a budget, let us know by commenting below.