Beauty brands are exploding with new products as they launch their catalogues for the lucrative summer season. Summer is the season when everyone seem to have some sort of skin issue going on. Whether it is too much oil, acne, blackheads, pores, pimples, everything bad for skin is seemingly enhanced in the summer season. So of course to correct the imperfections in the skin people would be thronging the beauty stores to get their hand on the latest beauty products. However amid all the competition it becomes difficult to decide which beauty product to buy and which not to buy. Here is a list of top 10 beauty products that you must try in 2017.
Top 10 beauty products to try in 2017
This is the year when older and established names are facing competition from newcomers like Huda Kuttan makeup line or Kylie Jenner beauty products. However the big brands are continuously releasing new products to keep the customers from going to other places.
read more Accessory Trends for Everyone
Some of the top beauty products that we would highly recommend this year are
Lancôme Le Metallique Lip Color
The combination of matte and metallic is enough to lure you into buying this amazing lip product. The shades are also so attractive and cover all the basics colors. It is liquid lipstick that will give you a long lasting finish. To top it off it is enriched with vitamin E and grape seed oil which will keep the lips healthy and nourished instead of being dry and cakey. Lipsticks are now so last year, now matte and liquid finish lipsticks are the in thing and among them Lancome's Le Metallique Lip Color stands quite above all. Wear this lip color to get the best luscious lips in town.
One lip color come at $22 and the full range is available in the market from January, 2017.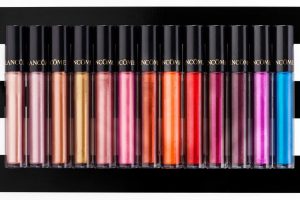 2. Utowa Pro universal lash curler
Utowa is a world renowned cosmetic company that has been founded by son of the famous Japanese artist. This signature lash curler is handcrafted to give the precise angles for the eye lash lift and curl. This is the famous lash curler that has been used by professional makeup artists but the good thing is that this Japanese product is not very expensive, and is available at the meagre price of $22.  It has been shrewdly made to fit the curve of the eye. Works great with both real and fake lashes it is a make accessory that you must have.
Also Read: Kylighter : Yay or Nay?
3. Brazillian Kiss Cupuacu lip butter
Lip products are very much in fashion these days. Because people are being more and more aware of the value of fully moisturized and luscious lips. From the foray of lip balms and lip care products we have chosen the one that has everything in it and is full of natural ingredients. Sol De Janeiro Brazillian Kiss Cupuacu lip butter is great for your lips. Cupuacu is a tree found in the rain forests of South America. The natural ingredients from cupcacu and acai plants both have It has cupuacu, acai and coconut oil for the rejuvenation of lips skin. Smoother lips means better application of lipsticks and lip gloss. It is available at the cost of $ 18 and available on amazon. It was released in January 2017 and is listed among most of the top makeup products lists of 2017.
4. Stila Magnificent Metals Glitter & Glow Liquid Eye Shadow
Available in a wide range of mesmerizing shinny colors, these long lasting metals glitter and glow liquid eye shadows are a treat for all the makeup lovers. They give the eyes brilliant and beautiful shine and even without a primer, they will last an entire night. They have a very soft liquid watery texture and would lock in most of the glitter content. These are available in colors like gold, midnight black, silver, purple etc. it is available at $ 24 at the Sephora website. They are also available in beautiful dual tones which are the mix of metallic colors like gold and silver with blue green etc.
5. Coconut Misty Milk from Too Cool for school
This is another amazing product that is a dream come true for many girls and women. This too sweet smelling coconut mist once sprayed all over the face will give your face a natural glow. Besides that it has vitamins and minerals that are good for the skin and keep the skin healthy. The sweet fragrance will give you a fresh feeling throughout the day. The most important use of this product is that it will create a very strong and protective layer over the skin to prevent moisture loss throughout the day so it is extremely useful in the dry seasons.
read more Sunglasses: trends for summer 2017
6. Bobbie Brown Creamy Concealer Kit
This wonderful product will save the hassle of choosing between highlighters and skin correctors. A coat of this will make you glow with a flawless skin. It will correct all the skin imperfections and it is good for the heaviest of baggy eyes. If you have the worst eye circles, use this amazing product. It comes in two neutral shades according to your skin preference from porcelain to chestnut. First you hydrate the eye and prepare it for the concealer and then correct it for the great finish touch.
You can get it here at the price of $ 37 per kit
read more Makeup Essentials in Your Bag
7. Bobbie Brown Shimmer Brick Compact
This compact kit comes in different shades of Rose, bronze, nectar and pink. In each shade there are further division in five shades from lightest to the darkest. It gives a shimmer to the skin and according to the Bobbie Brown specialists it lights up the skin like it is lit from the inside. Apply it to the highlights of the face to further enhance your features. It is a little expensive and cost $ 48. There have been some complains about the compact being broken up into powder after some use but mostly there have been rave positive reviews about this product. You can buy it over here,
8, Urban Decay Vice Liquid Lipstick
This is another great extremely long lasting formula. Also not only is it long lasting it is water proof, transfer proof and smear proof. The applicator is long and is angled such that it is feasible for both lining the lips as well as filing them up. There are thirty different shades available, a new shade for every month of the day. It has both matte finish and metallic finish so that you have absolutely no excuse about buying anyone of them. Its price is $ 18 and you can (Shop Now)to get it.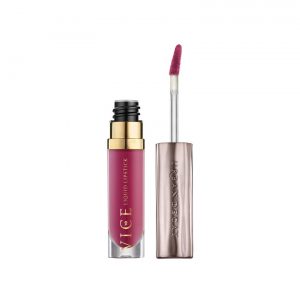 9. Milk Makeup Blur stick
An extremely easy to apply makeup stick skin corrector, that works like magic and corrects your skin anomalies within seconds. Although it seems to be colored but it is transparent so there is no hassle for skin tone matching and all. It is a great makeup accessory costing just $ 36. Using it, you get a make finish like a pro. It is best for the nude look. When you do not want to apply a heavy blush or a shimmer, you just use Milk Makeup Blur Stick to have a flawless complexion that does not require anything else to make it perfect. It is free from oil and silicon so you can wear it without worrying about clogging pores or black heads growth.
10. Jergens Natural Skin Glow Moisturizer
Now let us focus a little on the moisturizers. Jergens is an old and established name in the field of moisturizers. However this new product is not just a moisturizer. It is a self-tanning kit. It will not only moisturize your skin it will also keep it glowing with a sun kissed feel.
You must apply it after shower when your skin is still wet. Spread it throughout evenly and it will dry out on its own. In contrast to normal tanning kits here there is no need to rinse it off or peel it away. There is no mess and no hassle. It is quite cheap also and available for $ 8.69 at all the stores.
These are the top 10 beauty products for the year 2017, however there is one more honorable mention.
Micellar Cleansing water
Micellar water is a great cleanser but beware it pulls off makeup like a professional. Every women must have one of it in their collection.  It cleanses make up very quickly and thoroughly. It pulls out dirt and impurities like a magnet. After a long day it is a must to use this before sleeping to wake up with fresh skin.
Here is our list of top 10 beauty products to try out this year. What are your top 10 beauty products that you cannot live without? Everyone has their own list of all time favorite top 10 beauty products but if you want to try out something new, the products that we have included in our list of top 10 beauty products are latest and many of them are released this year.