Kylie Jenner has recently launched her highlighters, called Kylighter. She has launched them in six shades. Read on to find out if they are worth it!
Kylighter, Highlighter by Kylie Cosmetics
Kylie Cosmetics is the cosmetics line of Kylie Jenner. She has previously launched lip kits and eyeshadows, all of which has been hit. Hers is basically an e-commerce business, with occasional pop-up shops in America. Most of her products are sold out within days of their launch.
Also Read: Highlighter By Huda Beauty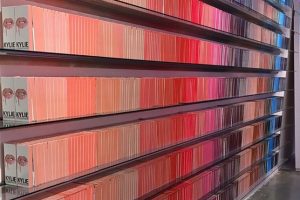 Here are the 6 highlighters she has launched: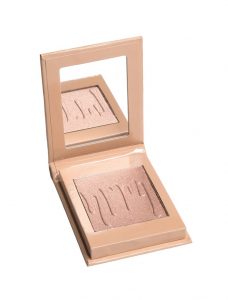 Each highlighter is $22 and they have all been sold out! You can also buy the Kylighter bundle for $130 and save $2.
Also Read: Office Makeup – Get ultimate formal makeup look instantly!
Usage Guideline By Kylie
If you have a fair skin tone: French Vanilla, Cotton Candy or Banana Split. If you have a medium skin tone: Salted Caramel or Strawberry Shortcake. If you have a deep complexion: Chocolate Cherry
Review
This product is not that pigmented. Some people think that her swatches on Instagram and Snapchat were misleading. You have to do four coats to make it like Kylie's swatches. The texture is cream like.
Also Read: Makeup application for brown eyes
The shine from kylighters is a bit too harsh, and not natural and glowy. One reviewer wrote that her package had a sticker which said 'cotton candy cream'. When she took the sticker off, it said 'First Date' (from Kylie's Valentine collection). This is very unprofessional, and not expected from a high end brand like Kylie cosmetics. This can actually irk customers and make them hesitant from buying your other products. One Youtuber reported that her kylighter came empty! There was nothing inside the box! She had reported it from Kylie's website. She wasted $22 for packaging! One YouTube reported that her kylighter came with a letter that said 'thanks for purchasing our lip kit!'. Her package also had dirty fingerprints on it.There was also a dent on her product. One plus point is that they come with a mirror. The packaging is also very mediocre and does not suit a brand like Kylie cosmetics. Seems like Kylie was in a rush to launch the product, and did not give it the time it deserved. Like them or hate them, Kylighters have been sold out. Kylie has a huge fan following and I think she must work harder to keep it this way. Poor packaging and misleading swatches might hurt her brand. Kylie cannot rely on her family name forever to market her brand.
What are your thoughts on Kylighters? Are they worth it? Which highlighter is your favorite? Tell us below!