In this Kylie Jenner era, most women desire to achieve gorgeous and attractive lips without having to go under the knife. Surgeries and medical procedures can be risky and costly, not to mention permanent. Therefore, it is better to use alternatives that are not as threatening as these are. Following are some useful tips to GET ATTRACTIVE LIPS NATURALLY.
Also Read Hot Red lipstick for girls in love with red shade lipstick
How to get attractive lips naturally?
MOISTURIZATION: Cure for dry and chapped lips
Moisturization will help you achieve your goal of getting attractive lips. Lips are sensitive and tend to get dry easily. Dry and chapped lips appear unattractive. Regular application of lip balm or Vaseline will make lips soft and smooth that will make the lips appear plumper, adding to their attractiveness. Using a lip balm with sunscreen added in it will definitely be a bonus.
Also Read Beach wraps and tulip pants Hottest summer trend in Pakistan
EXFOLIATION: Exfoliate your way to perfect, smooth lips
Exfoliation is the process of removal of dead skin cells from the skin. It also stimulates blood circulation. Even with good moisturization, lips can appear dull because of the dead skin build-up. Therefore, in the process of achieving stunning and attractive lips, exfoliation is not the step you want to miss.  Exfoliation can be easily done at home using a simple scrub made up of equal amounts of honey and sugar. Use your fingertips to gently rub this scrub on your lips in a circular motion. Another simple technique is to use a clean toothbrush with soft bristles. Dab some Vaseline or olive oil onto it and brush your lips gently in a circular motion.
Also Read Office Makeup – Get ultimate formal makeup look instantly!
LIP PLUMPER OR ENHANCER: Get fuller lips in an instant
If you instantly want that perfect pout then lip plumpers are the simplest and cheapest way. These are cosmetic products that add volume to the lips, making them look fuller. They cause lips to swell a bit temporarily. There are several branded lip plumpers available in the market, for example, Grande LIPS Hydrating Lip Plumper. If you do not want to buy one, you can use oils like red pepper oil, cinnamon oil or peppermint oil. These oils give the same effect. Thus, you can easily gain those attractive lips that you desire in a very short time. However, before trying any lip plumper, you need to check if it does not contain an ingredient that you are allergic to which can cause irritation, rashes or blisters. Also, prolong use of these can cause lips to become dry and cracked.
Also Read Summer Makeup Tips for a Flawless Look
Also Read Giving the Best Beauty by Wearing Appropriate Lips Makeup
FACIAL EXERCISES: For naturally plump lips
Facial exercises can not only make your lips appear naturally plumper but also lessens the appearance of lines and wrinkles around them. This increases their appeal. Some basic exercises are the following.
Keep your lips pressed together tightly forming a straight line for five to ten seconds. Use both of your index fingers to slightly pull the corners of your lips. Relax and repeat three to five times.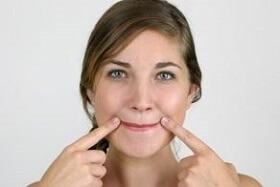 Pucker your lips in the same way you do when you kiss. Hold the position for five to ten seconds. Relax and repeat three to five times.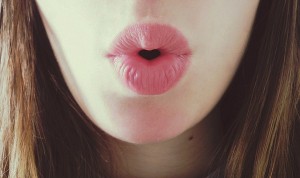 Open your mouth to the fullest extent for five to ten seconds. Relax and repeat three to five times.
Perform all these exercises in front of a mirror.
Also Read Simple Steps About How To Apply Party Makeup Which You Can Try
MAKEUP: Tips and tricks for beautiful lips 
By using the right makeup you can give your lips the same effect as any lip fillers or injections will. Start off by dabbing some foundation on your lips and blending it in. This will hide any lines or cracks on your lips and will also make your lipstick last longer. Next use a lip liner or pencil of the same shade or a bit darker shade as your lipstick to outline the lips. For the upper lip, start lining from the middle and work your way to the corners. Do the reverse process for the lower lip. Using a lip liner is a very important step which truly creates the illusion of plumper lips. Then apply a thick coat of your lipstick on your lips. Choose the shade of your lipstick carefully, taking your complexion into account. In the end, check if everything has been well blended. A little trick that can do magic is to apply a coat of colourless, shiny lip gloss over your lips. Apply it thickly in the middle of your lips to enhance your pout.
Also Read Beauty tips for your hair and skin this Summer!
Also Read Skin care: Beauty hacks to save time