Red Lipstick: Most appealing lip colour
Red is the color of passion, love and don't forget anger and hate. But when we talk about lipsticks red is the color of life, confidence and sexiness. Red is trending these days specially when we talk about women beauty with her eyes and lips. Red color boosts your confidence, enthusiasm and gives you warmth and positive energy wherever you are. Just apply the red color , be super confident with your looks.
When you apply red lipstick everyone looks at you because red color lipstick is your attention grabber, studies show that red color specially in lipsticks attract the opposite gender.  The more better word for red lipstick is Confidence and Power. Red is a classic color which suits with every dress, rocks with messy buns and make you look gorgeous in your evening gowns.
Also Read Giving the Best Beauty by Wearing Appropriate Lips Makeup
A girl is really something who fearlessly rocks red lipstick. Looks fabulous and hangout with her friends taking as many selfies as she like. Because when you are confident you take sooper dooper selfies making pout pose. Remember to keep your lips moisturized when putting your red colour on. Red lipstick is something that makes you stand out, empowering you to look super gorgeous lady!
A girl wearing red colour lipstick is not like simple stereotypes girls who feel shy of applying lipsticks a little darker, fearing their own shades. A girl in red shade lipstick leave others breathless in the smoke of their utter confidence. Red lipstick girl has so many things to say, because she know herself her beauty gives her confidence. Whenever you feel pessimistic or unsure about your emotions just put on the red color and enjoy your confidence boost.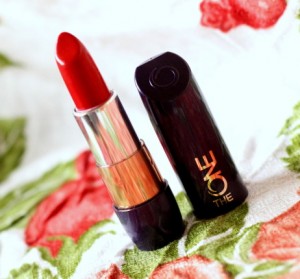 Every women should have red shade lipstick , no matter what their skin tone is as going for choosing foundation , try different shades of red and find the classy spectrum of red for yourself and rock on! Infact red lips are compliment for a women and gives you a hot look!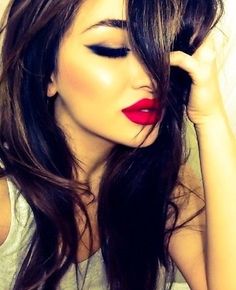 A girl who usually applies red lipstick, loves herself most and enjoys being me. She doesn't care what others think about her. A woman feels invincible when she applies red lipstick for the first time in her life. I love wearing red lipstick and I believe every girl can rock in it.Pick the awesome shade of red lipstick that suits you and give your lips a dangerous temptation..!!
Girls wearing Red Shade Lipstick
Super confident gorgeous ladies wearing red lip color.
Do let us know your views about red lipstick. Are you also a fan of red ?