Fashion is for both men and women. There are a number of fashion items that women would gladly spend a lot of money on. That is because in this world there is a great emphasis on physical appearance. How you dress up, your clothes, shoes, accessories everything plays an important role in making up your overall appearance. People want to indulge in top fashion items in order to look presentable and their best.
The list of top fashion items women spend money on is important for both consumers and retailers. For consumers obviously because they should know which are the hottest items they can get to look trendy and fashionable. And the retailer should know about these items so they know which items to stock up on. Some items are obvious like clothes and shoes but there are some surprise entries too.
read more Summer 2017 fashion trends
Top Fashion Items Women spend money on
Let us examine our list of top fashion items that every women happily opens up her wallet to.
Shoes The Top Fashion Item
Okay so we all know shoes are the women's best friend. No matter how many shoes a women has it is never enough. There is always a room in her closet for a new pair of shoes. So there are so many types of shoes, which shoes are most likely to be bought by women. There is no one definite answer for this. The fashion in shoes is always evolving and changing. However there are certain shoes that are always in fashion like high heel shoes for formal occasions and flats for general every day. Stilettos and ankle strapped high heel sandals are also shoes that never go out of fashion and they are always there in some variations.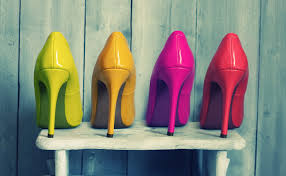 read more Summer Fashion Essentials That you cannot go without
Bags
There is a very wide variety in this genre. Bags are of so many types, shapes and sizes. There is no limit of styles available in bags. That is the reason there is no end to the number of bags a woman can have. Here is a brief list of some must have bags that every women must have in order to avoid a bag crisis situation.
Clutch: for every formal occasion there must be s clutch that every women needs as a necessity. It must be of a color that goes with most outfits. For example a white, black or metallic colors. These colors will go with almost all the outfits so if you are on a limited budget and cannot afford to buy matching colors buy one of these colors so that it can go whenever you want to have a match.
Tote Bag: A tote bag is another necessity as it is required to hold the maximum amount of stuff when you go to a picnic or get together and need more stuff than usual.
A casual handbag: A casual handbag to take everywhere you go. It must be of a color that goes with every outfit.
Clothes
This is again a very broad category. All kinds of clothes come under this category. Formal and casual both kinds of clothes. Mostly casual clothes require more spending than formal ones. That is because formal clothes are required in a smaller quantity and can be worn occasionally but casual ones are to be worn all the time.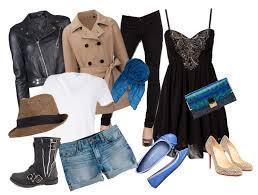 Among the clothes denims, cotton t-shirts, skirts and pants are the items that are women's favorite. One might think why dresses are not included in the favorite items. Euromodels. Frocks and dresses were once popular but now jeans, pants and shorts are considered to be easier clothes to wear and mostly girls prefer wearing a girly top with a jeans rather than to wear a dress.
Beauty products
Beauty products are also great way to make a women lose some money. Acne and moles treatment creams or creams that would give a fresh glow to the skin are the items that women would buy at any cost. Also there are a number of beauty products that would claim to make you look like a star. Lipsticks, blush ons, highlighters, eye shades all are things that would make you look nice and pretty. Among the beauty products the eyeliners and lipsticks are considered women's most favorite. And no matter how many shades of lipsticks does she have, she will still like to have more and more. Here is a list of must have essential beauty products.
 Also Read: Office Makeup – Get ultimate formal makeup look instantly!
Perfumes
After looking good smelling good is also very important. That is why sweet smelling perfumes are everyone's favorite item too. When you wear a perfume you will feel glamorous and cool. Along with perfumes there are deodorants and body sprays too that are antiperspirants and anti-bacterial too so they have a dual purpose. They can be good for your skin and your body. There are body lotions too that have the purpose to make your body smell great.
read more Makeup essentials summer 2017
Health and fitness products
Health and fitness products are gaining popularity among the women consumers really fast. There are a number of health and fitness products that very popular with women. There may be wristbands like Fitbit or smart iWatches. Then there are machines like treadmills that is the hot favorite with women because of it being easily placed in homes and easy to use.
Health foods is also a part of products that women will gladly spend money on. Organic products are expensive. They do have tons of health benefits and values so despite the price women will gladly spend money on the health foods and health drinks.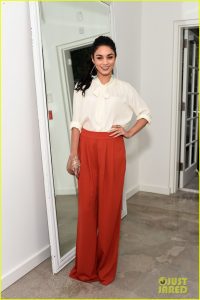 read more Inner Beauty and peaceful mind through meditation
Accessories
Sunglasses, rings, jewelry, belts, bangles, there is no end to the list of accessories that are a must for wearing for women. Women love to accessorize and look nice and pretty. Jewelry items especially are the women's favorite. Be it colorful rings or funky earrings, silver bangles or gold necklaces. Whatever the accessories may be women are likely to spend a good amount of money on them.
you want to know about latest summer sunglasses style
So this according to us are the list is top fashion items women are most likely to spend money on. Which is your favorite fashion item to spend the money on? Is your favorite item included in this list, if yes them which is it? Let us know by commenting below.