DSW is a big name in the world of shoes. They have the coolest shoes and handbags. Designer Shoe Warehouse, or DSW as it is commonly called, is a footwear retailer in Ohio. Their shoes are insanely popular. They opened the first store in 1991 and haven't looked back since. DSW sandals are a huge hit these season. They are trendy, cute, and chic. There is no reason that you shouldn't own one this season. DSW women shoes and DSW sandals are really popular among fashionistas.
DSW Sandals
DSW is a shoe retailer. Shoes are their thing and they have been in the business since a long time so they really know what the people want. DSW sandals are really pretty and are in huge demand.
Also Read: Fall Fashion 2017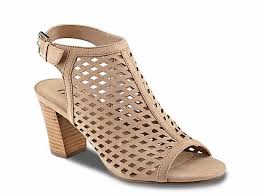 They have man and woman sandals both. The have gladiator sandals, high heel sandals, flat sandals, sandals with ankle strap, and block heel sandals too.
They also have a huge color variety so you can get dsw sandals in a lot of colors. DSW also has chain, low heel and bow sandals.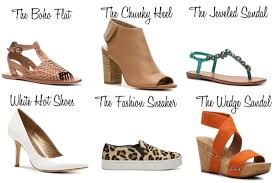 As you can see above, DSW is so innovative with its sandal collection. They have boho flat sandals, chunky heel sandals, jeweled sandal, and wedge sandals too! How creative! Their are so many choices!
Also Read: Top Fashion Items women spend money on happily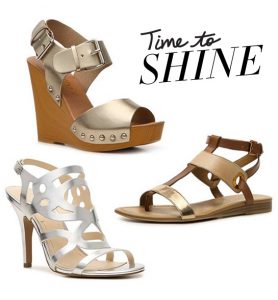 Here are some more pretty DSW sandals. The bright silver heels and the gold wedges are nothing short of breathtaking! DSW sandals are worth obsessing over. I am sure every girl who loves hoarding shoes has some DSW pairs in her collection too! I mean, how can you not! These are incredibly chic!
DSW also has gladiator sandals, cutouts, and block heels!
The camino sandals pictured above are classy and comfy! This is a feat only DSW can pull!
Also Read: The Korean Beauty Products You Need In Your Makeup Arsenal
Are you a fan of DSW sandals? Let us know in the comments below!