What are beauty hacks? Well, it refers to tools and techniques that will make it easier for you to take care of your skin, nails, hair, and makeup. Life hacks increases efficiency and productivity. They are usually shortcuts that help you save time.
Beauty Hacks
Hair Hacks
Want to make your hair look thicker in a short time? Brush some eyeshadow on your part!
Dirty and clogged hair dryer? Use your old toothbrush to clean it!
Flyaways making you look unkempt? Control them with some hairspray on a toothbrush.
Do not want to be occupied with fixing your hair the whole day? Spritz your bobby pins with some hairspray before you putting them in.
Keep a dry shampoo to get the grease out of your hair when you are in a rush.
Not happy with the way your hair looks and going out? Cover it with a nice scarf or hat.
No time to take a shower? Just shampoo your roots in the sink.
Learn to wrap your hair in different ways around the curler to get different curls!
You probably have been wearing the bobby pin wrong all your life!
Use the same brush for all your style needs? You are probably wrong!
Ran out of your dry shampoo? No problem! Use cornstarch to get the grease out of your hair! Darker hair beauties can use cocoa powder instead.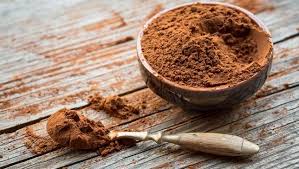 Skin Care Hacks
Massage your face to improve blood flow and oxygen supply for a glowing skin!
Got an annoying pimple and have to go somewhere? Use an ice cube to dry it out!
Need another tip to get rid of those pesky pimples quick? Use a paste of 1 teaspoon of sea salt and water on your acne for one hour to zap it!
Also Read: Hydrate Your Skin With These Easy Tips
Keep your hands clean all the time to make sure you do not transfer bacteria and dirt to your face!
Make a facial peel by using the ingredients below and let it stay for five minutes! Be ready to admire your skin!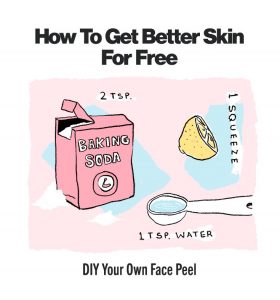 Drink lemon water throughout the day to increase vitamin C intake and detoxify your body!
Burned yourself in the kitchen? Apply honey immediately to prevent any damage, scar, or mark!
In need of a quick pedicure? Just fill a bowl with warm water and add some shampoo to it. Soak your feet for 10 minutes!
Going out in the sun but ran out of your sunscreen? No problem! Use the gel from an aloe vera plant instead!
Think you might be getting a pimple? Apply some tea tree oil to stop that acne in its track!
Ate something that makes you break out? Drink some husk with water to minimise the chance of a breakout!
There are tonnes of beauty hacks that can make your life easier! Wait for the second part to learn about more of these!
Also Read: No Poo Method: The Latest Hair Care Trend!
What are your favourite beauty hacks? Let us know in the comments below!