Summer is upon us. It is the time when the heat is at the peak and people are mostly tired and worn out after working the whole year around. So summer is the season to take your annual leave and head out towards a great vacation destination. Now the big question is where to go to. You have the time but you have limited resources. You want to enjoy to the fullest in the minimum budget and get the most out of your vacation. That is why here we present top 10 vacation destinations for the summer of 2017.
read more You Need A Vacation, Right Now
It is a difficult task to choose a spot even from the top 10 vacation destinations. There are so many options plus before the start of the summer, your mailbox will be flooded with mails from different travel groups giving you offers and discounts, so it becomes quite confusing as to which destination to choose for your trip. Here are a few things to consider before choosing a vacation hotspot from the list of Top 10 vacation destinations for Summer 2017.
Before choosing a place from our list  top 10 vacation destinations here are few points to ponder upon.
Choose a trip that is within your budget. The vacation always ends up exceeding the budget that you have planned for, so if your plan will be a little over budget then the actual expense will be way above your wallet limit and the vacation will end up giving you more stress and worry then the relaxation that you went looking for.
Plan your companions wisely too. If it is a family trip or you are going with friends or a group of unknown people, remember who you are going with has a great impact on your overall trip. Always go on vacation with people you are comfortable with. If it is a group in which you do not know who is going with you then it is ok, otherwise you can say goodbye to a peaceful trip if a jealous ex or current boss is accompanying you on it.
Do a bit of research for best deals. Nowadays there are so many great deals and promotions available, all you need is just to invest some time and energy in it. Internet has made the life quite easy you can compare the rates of different hotels and recreation areas before actually going to the places. Sites like trip advisor are a great help to plan a successful trip.
Always travel light. There is no need to pack your entire wardrobe on the other hand it is also not advisable to buy new stuff from the vacation stuff the things that you forgot home because the tourist spots are usually expensive. Pack your bags smartly, neither have you ended up being loaded with extra baggage or are bare from the essentials like on the beach without sunblock or leaving your DSLR home.
Also Read: Vacation wardrobe: What to pack and how to pack?
Here are our top 10 vacation destinations that you can visit. Remember you can always find new places according to your budget and liking.
Top 10 vacation destinations
Bali as a rejuvenating summer holiday destination
Bali is an island in Indonesia and its province. It is an extremely beautiful and scenic location. It is full of beaches that are calm and clean. The temperature of Bali remain neutral throughout the year. The average temperature of Bali is 30 degree Celsius. So it is an excellent destination to escape the extreme climate of your area and take refuge in the majestic beauty and heavenly beaches of the Bali Island. There is a rich local culture also and an extremely tasty native cuisine. The island thrives on tourism so you can find many facilities and festivities for the tourists throughout the year. They follow the Pawukan Calendar system that has its origins in Hindu mythology. If you are interested in Hindu or Buddist Mythologies you would find great many attractions in Bali. There are thousands of temples and religiois rites, rituals and interesting festivals are always happening. You can relax your mind with the yoga classes from the great masters. Even if you have a separate religion these culture rich religious places are great to satisfy your tourist longings. Things that you must not miss when you visit Bali
Water Bom Bali
Mayong Village trekking trail
Tirta Gangaa
Because of so many of such features the city is among Top 10 vacation destinations for Summer 2017.
Paris as a summer holiday resort
Rightly considered as the most romantic city of the world, Paris is a great place and every traveler's dream destination. If you are going on a vacation with your wife or girlfriend then Paris is a great place. It has many opportunities even if you are going alone also. The local people are used to tourists and are friendly and hospitable to them. It is the city of rich art and culture. The tower of Pisa is definitely a great attraction in the city but there are many other great places too that you can visit and would definitely fall in love with. There is of course the Louvre, the Musee dOrsay and the Musee National d'Art Modeme are the greatest museums in the world. The cit is very populous, in fact it is the most populated city if France and then there is a wide range of tourists visiting all the year around so you can see rich cultural and religious diversity and variety in the city. The food is amazing. There are café and restaurants all over the city and you can find rich and diverse cuisines to try out.
The temperature is not very extremely. In the summers you will find lots of sunshine but it will not be very hot.
Honolulu as your holiday resort
Honolulu, the capital of Hawaii is a place to behold. It is again a very rich city in terms of arts and culture and thus included in the top 10 vacation destinations. Another attraction for visiting Honolulu in summer 2017 is that it is hosting its first Biennial. Artists and arts from all over the world will be here from 8th March to 8th May. Honolulu is the basic gateway to the beautiful state of Hawaii. It is a great holiday destination as there are beautiful beaches and all kinds of water activities are available. The Waikiki Beach is especially renowned all over the world. If you are into surfing, you will not only find the best surfing gear in Honolulu but also there are great waves throughout the summer to ride on. There is a great variety of hotels available from high class five star to small side street hotels. You can choose according to your budget and enjoy the many great attractions of the city of Honolulu.
Panama City as your vacation destination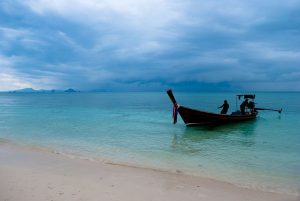 In the state of Panama there is the beautiful Panama City where you can visit and spend your vacation for a great experience. There are three world heritage site on Panama including Panama Veijo, Casco Verijo or Casco Antiguo and The Cinta Costera 3. The main attraction in the city is to go on a cruise ship liner through the Panama Canal. The canal extension has been opened to the tourist this year and many luxury start liners are available to take you on a cruise. Besides cruising you can visit a number of historical site in the city. There is beautiful architecture with archways and classic Calicanto walls and you can spend days observing old buildings and their unique structure. The people here are again diverse, with languages like Spanish, English, German and Portuguese all spoken among the locals. As it is a port city so naturally you will find delicious sea food cuisine and different kinds of people in addition of the locals. The Bovedas and the Cathedral of Panama are two other places that are a must visit if you go to the city of Panama which is among our recommended top 10 vacation destinations.
read more Rejuvenate Body and Soul For Health and Fitness
Phuket
Another island city, Phuket is the largest island of Indonesia. It is a world famous tourist destination and you will definitely find it in almost all the top 10 vacation destination lists. It is a top holiday destination for almost all kind of people. There are all kinds of water activities, beautiful beaches, large shopping areas, happening night clubs, top notch hotels and a number of recreational spots available in the city. Snorkeling, diving and surfing, if you are a fan of any of these and want to spend your summer enjoying the deep seas Phuket is the place where you want to be. There is an added benefit if you visit Phuket and that is that you can visit the nearby nature's beauty at best Phi Phi Island and the Similan Islands. The island is great for tourism so you will find facilities for tourists very easily in the city. It is a great place to spend you summer in. The stay in Phuket will definitely rejuvenate you and make you ready for taking on the challenges of daily life once you return from your refreshing visit.
Cancun
The beautiful coastal city of Cancun can provide you some luxurious and peaceful time at the beach. Located in the state of Mexico, it is on the Yucatan Coast and boast the kind of beaches that everyone want to visit. The main tourist crowd come to Cancun in the spring during Spring break so it will be less crowded and free during the Summers. Although you will not be completely secluded and there will be a lot of partying happening and tourists coming and going in the city but you would not have to worry about not getting a spot on the beach. The atmosphere of the city if full of fun and it seems that the city never sleeps at all.
Cappadocia
This is not a city but a region in Turkey in central Anatolia that is shared by five major provinces of the country of Turkey. The region is an extremely popular tourist destination. There are a number of historical monuments and location in this region that can be a great tourist attraction. The hot air balloon ride is a great way to explore the whole area from above. It will give you an excellent spot to take selfie. Also the scenic beauty of the surroundings is eye-catching and relaxing. After the hot air balloon ride the next big attraction in the city are the Fairy hats or Hoodoo formations that are beautiful and unique rocks formed in the shape of tall pointy hats. It is a wonder of the nature that people come to look at from all around the world. The Hoodoo are found in the other parts of the world too but here they are very beautiful and different.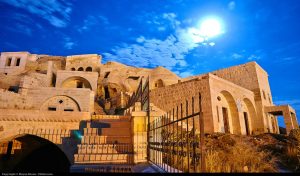 Barcelona among the  top 10 vacation destinations
Barcelona is the beautiful capital city of Spain. It is a home to a number of historical buildings and museums. There are a number of places here that you can visit and if you visit Barcelona, then you must have lots of time on hands to go to every place otherwise you would miss a lot of great many historical attractions that this city boast of. There are more world heritage sites here than you can easily count. The castles in Barcelona are surreal and will definitely take you back in time. Casa Mila and Casa Vicens are both declared as world heritage sites too. Park Guell and Palau Guell are both historical monuments that people from all over the world come to visit every year.
Maldives as a holiday resort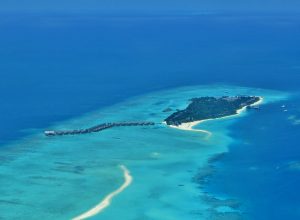 Maldives is a group of a number of islands that are located on the Indian Ocean near the Arabian Sea. It is again a great tourist destination having a huge number of beautiful and sprawling beaches. It is a great way to spend your summer holidays visiting the Maldives.
Orlando as summer holiday destination
Orlando city is a great place to visit if you have a good amount of money. There are a number of theme parks and recreations in the city of Orlando. There is of course Disneyland, and then there is long list of other theme parks like Lego Land, the Wizarding World of Harry Potter world, Gator land and Sea World.
read more Summer 2017 fashion trends
This is our list of top 10 vacation destinations of the world for the summer of 2017. Share with us what in your opinion are the top 10 vacation destinations or if you have visited any of the above cities for your holidays share your experience with us.