Having a flawless skin is a huge benefit. It makes your life really easy and tension free. On a glowing skin you need to put on a minimum amount of makeup. It saves your time and money. In order to get a flawless skin it is essential that you take care of it. Applying a homemade face masks for spots and other skin problems regularly is quintessential if you want a flawless skin.
read more Beauty tips for your hair and skin this Summer!
Homemade face masks for spots is an answer not only to all your skin problems but also to your budget constrained pocket. Here are some of the most obvious benefits of homemade face masks for spots as compared to going to some saloon for facial or buying expensive in INGREDIENTS for the masks.
Top homemade face masks for spots and blemishes
Egg mask for all skin types
Egg is great not only for hair but also for skin. The benefits of eggs for hair are quite known but very few people know that egg is beneficial for skin also. Egg is rich is protein and albumin which gives a good toning effect to the skin. It not only tightens the skin but also give a whitening look to it too. So here are different ways to create egg masks for all skin types.
read more Sun Tan Removal Face Packs
If you have oily skin then use egg whites with a little honey. Mix them up into a paste and apply to the skin with a makeup application brush. Then stick a tissue paper all over the face where the mask is applied and then brush the tissue paper again. So it is stuck to the skin properly. Leave it till completely dry. Then pull the tissue paper off. Afterwards wash face with normal water.
If you have dry skin then do not use egg whites. Just use egg yolk with a little honey. Repeat the same process. And you will have a glowing skin within fifteen minutes.
And if you are lucky enough to have normal skin then you do not need to go through the tedious process of separating eggs whites and yolks. You can use the egg directly, with a little honey. The process remains the same again.
In all the cases, then mask is simple and just consist of two ingredients and the result is shining glowing skin. Also you are hardly paying any money.
Fuller's Clay mask for blemishes and acne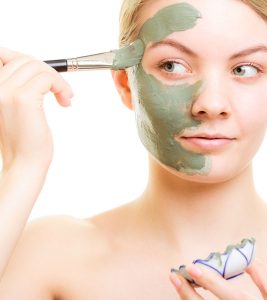 Fuller' Clay also known as Multani Mitti is also a great ingredient for an effective face mask. Take a tablespoon of fuller's earth. Mix a pinch of turmeric powder in it. Then add milk to make a paste. Once the paste is made, apply it on you face and cover all places taking care to keep it away from the eyes. You can cover the eyebrows too as Fullers clay mask is good for hair also. Then let the mask to dry out completely before rising it with lukewarm water. It can applied on hands and neck area too.
read more DIY Face Masks To Give Your Skin A Healthy Glow
You can make the Fuller's clay mask with water also but milk act as a moisturizer and leaves the skin soft, smooth and shinny. If you do not want to use milk in your Fuller's clay mask, then after rinsing, make sure you put on a light moisturizer on your face. Fuller's clay is usually very cheap and easily available in the grocery stores.
This mask is very good for all skin types and can even the skin tones and dry out acne on your skin.
Avocado and Oats masks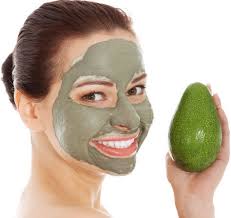 Both oats and avocado are considered as power food because of their immense health benefits. They constitute a very healthy and energizing breakfast. However they can make a power face pack too. Use honey to combine both the ingredients properly as well as to act as a natural moisturizer. Here is how you do it
Grind the oats to a fine powder.
Mash the avocado and mix with the oats powder.
Add a teaspoon of honey to make a fine paste.
Now apply on the face evenly.
Leave it for 20 to 25 minutes.
Then rinse with clean water.
read more Get A Smoother Skin And A More Energetic Body By Not Doing These Things!
The results of this power face pack are really magical. The skin has an instant glow. Try this out before big parties or places where you want to look really good without applying a lot of makeup as it will give a natural glow to the face.
Banana and Oats face mask
Banana face mask is seldom used by people because not many know of it but if you use it once, you will definitely want to use it again and again as it has a great effect on the skin of all types. So for the simplest of face packs, mash a banana, in a blender or with a fork, until it becomes a fine paste. Then apply it on your face. Leave it for 25 minutes and then rinse off and see the result.
read more Add These Products To Your Skin Care Routine Before 40 To Look Younger Longer!
For a comprehensive banana face pack, you can add a tablespoon of yogurt and teaspoon of honey along with a pinch of turmeric to the banana paste and then make this paste and apply on your face. Make sure you do not put in more than a pinch of salt to the paste because otherwise it will be difficult to remove the yellowish color from the skin. Banana has zinc and magnesium that are good for the skin and help in repair.
Milk facial mask for a healthy and clean look
Milk is a great ingredient and milk based face pack also has long lasting nourishing effects on the skin. It is very easy to make too. Take a couple of table spoons of milk powder. Add water or rose water to it until it becomes a thin paste. Then apply is all over your face. Leave it for 25 minutes and then wash away for a healthy glowing look.
If you have a very sensitive skin and you are allergic to many beauty products. This is a great mask with just one ingredient making it light on skin.
Lemon based homemade face masks for spots
Lemon is known for its cleansing properties. A mask based on lemon has the benefit of being a cleanser as well as to reduce black heads and white heads. The more black heads are reduced the more skin will become automatically cleaner and softer.
There are many ways to use a lemon based mask. The simplest is using honey, lemon and rose water. Mix these three ingredients together to make a paste. Then apply this paste on your face. Although people with sensitive skin should take care before using lemon as it is very strong.
So these were some great homemade face masks for spots, blemishes, acne and overall all types of skins. Try them and let us know which one works for you the best. Although the face masks based on natural ingredients are safe for skins but people with allergies should apply on a small part of skin (on hand or arms and not face) first and it there is irritation or scratching do not do it on a larger scale.
read more Clay Mask Benefits You Probably Don't Know About
Which is your go to face pack. Let u know by commenting below.