The holy month of Ramazan or Ramadhan has just started. It is the the 9th month of the Muslim Lunar calendar and it considered as the holiest and blessed of all the Islamic months. The distinguishing characteristic of this month is that Muslims all over the world are observing fasts during the holy month. From the Dawn till twilight they abstain from eating or drinking anything. Ramadan delicacies are what they break the fast with.
When after the whole day of fasting they break the fast, this occasion is known as iftaar and is kind of a celebration throughout the month. It is the time the whole family sits together and break the fast. Naturally after the day long fast one craves for something nice to eat. Therefore there are a number of special foods that are specially made during the holy month of Ramadan to make the people observing fast feel energized and contented.
In this article we discuss the Ramadan delicacies that are enjoyed throughout the world.  The Ramadan delicacies are the foods that are specially enjoyed in Ramadan every year.
Dates and dishes made with dates
 It is considered customary to break the fast with dates because the Holy Prophet used to do it. dates are Arabian Ramadan delicacies. Date delight, dates with cream, dates with nuts, dates milkshake, dates halwa are some of the wonderful delicacies of Ramadan. Dates are known to give quick energy to the body. They would strengthen the body and take it out of starvation mode. One must take a date or two at the time of breaking fast as well as before the fast. In Saudi Arabia having dates with yogurt is a tradition that most families follow every day of Ramadan.
Yogurt drinks
As this year the Ramadan is coming in the summer season so there is more emphasis on the cool food and drink items. The yogurt drink or Lassi as it is commonly called is a mixture of milk yogurt and lots of ice. It is supposed to be served chilled. Combining the coolness of the yogurt with ice makes it an excellent coolant and would make the person fasting energized quickly.
Rooh Afza
Rooh Afza is a traditional Ramadan drink. It is a bright red syrup made from natural herbs and sugar. It has a high sugar content so people prefer it at the time of iftaar so that instant energy is penetrated to each and every part of the body. Rooh Afza is basically manufactured in the regions of Pakistan and India but it is exported to all the parts of the world. Especially the Muslim world as a champion of Ramadan delicacies.
Pakore
Pakore is another one of top Ramadan delicacies. These are small bite sized deep fried gram flour bites. While making pakoras the gram flour is mixed with onions, potatoes, lettuce leaves and a lot of spices. Then the mixture is taken spoonful and deep fried into delicious spicy balls called the pakore. The pakoras can be eaten with yogurt chutney or ketchup or as it is. this Ramadan delicacies are specialty of Pakistan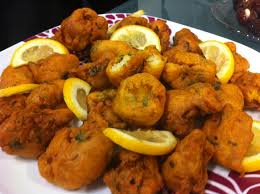 Also Read: All You Need To Know About Gluten Free Diet
Dahi Bare
Another hot favorite among the Ramadan delicacies. It is made of gram flour dumplings soaked in yogurt until they are soft and tender. You can add a lot of spices or tamarind sauce. The dumpling become juicy and succulent and you can enjoy it as a light snack.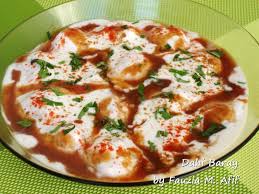 Also Read: Burn Calories Fast With These Activities
Qamar al Deen
Now let us move away from the region and cover the Middle East. Qamar al Deen is a apricot juice that is made through cutting apricots in sheets and letting them dry first and then mixing them with water until the right consistency is achieve. It is hot favorite drink in the month of Ramadan and the people of Middle Eastern region would break their fast with this drink. It is again a drink that is  highly energizing and nutritious and is good to have it every day in Ramadan. Apart from being among the top Ramadan delicacies this drink is popular throughout the year too.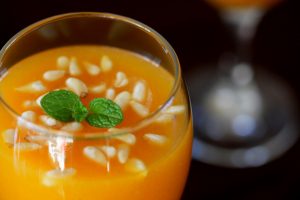 Fettoush
Another hot favorite among the Ramadan Delicacies in the middle Eastern region especially the United Arab Emirates. This is a nutritious salad that is a full meal actually. There are all kinds of fresh vegetables in it like lettuce leaves making a bed and loaded with radishes, carrots, cucumbers, onions or any other vegetable. There is fresh cottage cheese added and there a small cube shaped pieces of deliciously toasted bread. Top it with vinegar, olives and if you are in the mood grilled fish or chicken. What more do you need.
Also Read: Treat Yourself With Frozen Foods This Summer
Umm e Ali
Another Middle Eastern Ramadan delicacy, this is delicious and full of nutrients. It is a sweet dish with milk and lot of dry fruits. It is consumed throughout the year in the region but in Ramadan it becomes a necessity because of its nutritional value. In fact it is also made on the Eid day that marks the end of Ramadan.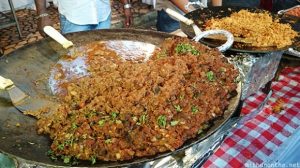 Harira or Haleem
Harira as it is popularly called in the African and Middle Eastern region and known as Haleem in areas like Pakistan and India, it is a very rich stew made from a combination of various lentils. Rice, oats and wheat are also added to it. Also it has meat and all these items are cooked in low flames for hours so that the taste is fully soaked in every bite full. If you are a vegan you can ignore adding the meat, it is still full of nutrition because of lentils and oats. Harira is specially made in Morocco and is a dish you would definitely be treated to if you happen to visit Morocco in the holy month of Ramadan.
 Couscous
It is again a dish that originated in the North Africa but it is highly popular because of its unique taste and is popularly found in other parts of the world too. It is a dish that has grounded semolina as its main ingredient. It is served with fish, shrimp even pieces of chicken or meat cut over in small pieces. You can also add a number of vegetables to it too like boiled peas and carrots. It can be mild in taste or you can spice it up by adding paprika and black pepper. It has become a popular dish in America and Asian countries too. It is known because of combination of rich colors like the light brown of semolina, then the veges cut into pieces like tomatoes and onions and green chili.
Also Read: Hydrate Your Skin With These Easy Tips
Masgouf
This is a dish very popular in the Iraqi region. It is made from the baked fish and is a local favorite as well as it is popular throughout the Middle East. It is a very juicy grilled fish and usually lemon and onions are poured over it. it can be eaten with traditional bread like a Naam or pita bread which popularly called Khobos in the region. In Iraq the fish is made from the catch of the Tigris river and around the banks there are around two dozen shops that would sell freshly cooked Masgouf after catching it from the mighty river. It is succulent because a lot of tomato sauce is also added to the fish.
Ramadan Kebabi
If you are lucky enough to spend the month of Ramadan in the beautiful city of Turkey, you will be treated to a number of Ramadan delicacies and among then Ramadan Kebabi tops the list of Ramadan delicacies. It is again a very healthy dish and people will love it if they try it. There is a lot of yogurt as well as tomatoes in the dish and there is mincemeat also that can chicken, mutton or beef. It is very juicy as there is yogurt and tomatoes both in the dish. You can enjoy the dish by dipping the pita bread in it or Naan. If you are health conscious then go for brown bread or you can eat it as it is too. Ramadan Kebabi is made in almost all the households in the month of Ramadan in the country of Turkey. The Turkish people greatly value the traditional foods and Ramazan Kebabi is what they would try and then serve the guests too who come for iftaar.
Also Read: Natural weight loss remedies
Rice based dishes
The rice based dishes are also very popular among the Ramadan delicacies. Biryani, Kabsa and Sajji all are popular. Usually the fast is not broken with them. People consume the rice based dishes in dinner after iftar. The rice based dishes can be with meat or chicken. In dishes like kabsa there are a lot of dry fruits like raisins and almonds so it is very nutritious. It is good enough to sustain you throughout the day during iftaar.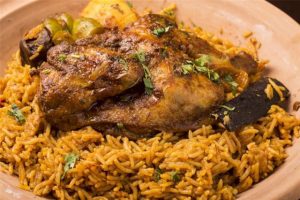 These are the wonderful and delicious Ramadan delicacies from around the Muslim world. Ramadan is the month when the people are especially more welcoming and hospitable. According to the Islamic teachings whoever makes iftaar for other people will get a great reward in the hereafter and thus Muslims would love to invite not only fellow Muslims but also non-Muslims to enjoy the delights of Ramadan delicacies together with them.
Which of the Ramadan delicacies are favorite in your home? Let us know by commenting below.