Good news for the lovers of luxury shoes, handbags, and accessories lovers- Michael Kors is going to buy Jimmy Choo! The deal will cost Michael Kors 896 million pounds. This will open new doors of growth and expansion for Michael Kors. Apart from that, this will give an opportunity to Michael Kors to become bigger than it already is!
Michael Kors To Buy Jimmy Choo
A lot of high-end fashion brands have seen their revenue shrinking in the past few years. One of the reasons for this is said to be the introduction of cheaper options. Luxury brands sometimes launch affordable options for the upper middle class and middle-class clients. This is seen as a breach of exclusivity by more affluent clients. Part of the appeal of luxury brands is that they are exclusive. Not everyone can afford to buy luxury brands. When companies offer affordable options, that exclusivity ends. People also prefer to buy from e-commerce websites like Amazon now. They prefer fast-fashion brands such as H&M and Zara. Jimmy Choo gained popularity after well know people like Princess Diana wore it. Jimmy Choo can open new avenues for Michael Kors.
Also Read: Top Fashion Items women spend money on happily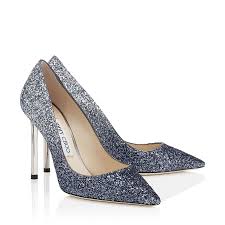 Also Read: Top 10 beauty products to try in 2017
John D. Idol, the chief executive of Michael Kors Holdings, said: "Acquiring Jimmy Choo is the beginning of a strategy that we have for building a luxury group that really is focused on international fashion brands." He further said that Michael Kors might acquire more companies, particularly luxury companies, that are not only leaders in trend and style, but also have some heritage, scale, and size. Jimmy Choo and Michael Kors are both red-carpet favorites, but they cater to different parts of the population. Michael Kors offers competitive prices and has fashion-forward designs. It relies on department stores and outlets. Discounts are common in such places. On the other hand, Jimmy Choo sells at a higher price. That is why the acquisition of Jimmy Choo can bring on new kind of customers, more revenue, and a more affluent feel. The deal has been made months after Coach bought Kate Spade for $2.4 billion. Coach also bought the luxury shoemaker Stuart Weitzman in 2015.
Also Read: Makeup Essentials in Your Bag
Also Read: Pore Minimizing Products For A Flawless Skin
Michael Kors sure needed a makeover. The brand already has a lot of popularity. Michael Kors has enjoyed good revenues for a long period of time as customers liked its glittery, affordable accessories. Ever since Michael Kors went public in 2011, it has been facing problems. Its share prices have also lost a lot of value. The Jimmy Choo deal will give an opportunity to Michael Kors to enter the high-end luxury market. It will be an opportunity to increase sales and reinvent itself. This is the first time Jimmy Choo will be owned by a company that specializes in fashion. What will happen in the future is hard to predict. Will there be affordable variations of Jimmy Choo? Or will there be a new product category? Jimmy Choo has already started selling fragrances and sunglasses.
Also Read: Unicorn Fashion Trend
Also Read: Rickshaw Kurtis by Gul Ahmed
Tamara Mellon founded Jimmy Choo in 1996. She was an accessories editor at British Vogue.The co-founder was a Malaysian cobbler Jimmy Choo. The brand soon caught the eyes of the rich and famous. Even Michelle Obama was spotted wearing Jimmy Choo shoes on multiple occasions. Jimmy Choo parted ways with the company in 2001. Tamara Mellon sold her stakes in 2011 after a disagreement with board members. Till 2014, Jimmy Choo was owned by different private equity firms. In 2014, the brand went public, It is the first luxury shoe brand to go public. In April, the largest shareholder of Jimmy Choo, JAB Holding, decided to sell Jimmy Choo. After the sale, Jimmy Choo will continue to have the same management team. Even the chief executive, Pierre Denis and Sandra Choi, would remain a part of Jimmy Choo. Jimmy Choo has around 150 stores all over the world. The shoes are also sold in many departmental stores. Michael Kors is planning to set up new Jimmy Choo new retail stores and expand the offerings. It also wants Jimmy Choo to have an online presence. This is a move to win over online customers. This is a golden chance for Michael Kors to regain the growth rate it once experienced and capture the wealthiest customers in the world. Michael Kors has increased its online presence in the recent months. Michael Kors was the first brand to sponsor an Instagram ad. It has 10.3 million followers on Instagram.
Also Read: Beautiful Scents for all